The M64 connects to your computer, iOS device or audio network through USB2 or AVB Ethernet to provide industry-standard coaxial and optical MADI digital audio I/O in all standard formats and sample rates.
Housed in a compact, aluminum alloy enclosure you can take anywhere, the M64 is equally well-suited for studio, stage or industrial applications, with or without a computer. As an interface, router, repeater, splitter, converter or stand-alone mixer, the M64 provides two independent banks of 64-channel MADI input and output, 64 channels of audio networking input and output, plus stereo headphone output, for an astonishing 386 simultaneous I/O channels.
Connect your MADI-equipped gear and then record, monitor, route, process and convert all of these live inputs using the on-board 48-channel large console-style mixer, with no latency and no processor strain on your computer. Apply hardware DSP-driven effects processing to inputs, outputs and busses, independent of your host computer. Add Classic Reverb™ with lengths up to 60 seconds. Further sculpt your sound with 4-band parametric EQ, modeled vintage compression, and gating.
After recording and mixing in the studio, unplug the M64 from the computer and take it on the road for operation as a stand-alone mixer with effects. Connect an Apple Airport™ or other Wi-Fi router with a standard Ethernet cable and control everything from your smartphone and tablet, or both simultaneously.
Through AVB Ethernet, connect another MOTU AVB interface for more I/O — or connect to an expanded MOTU AVB network with multiple interfaces and computers. Control everything from your favorite web browser running on your laptop, tablet and smartphone connected wirelessly or locally to the audio network.
From studio to stage to corporate campus, the M64 delivers state-of-the-art operation and rock solid performance.
Features
256 channels of MADI I/O — Optical MADI (64 channels in and out), plus independent coaxial/BNC MADI (64 channels in and out) with extra duplicate output, in all standard formats and sample rates.
Flexible repeater, router, converter and splitter — Send any input to any output, or split to multiple output channels. Convert optical MADI to coax MADI. Includes routing to and from the computer, plus any devices on the AVB-TSN network.
Stand-alone operation with wireless control — Connect a standard Wi-Fi router with a standard Ethernet cable for wireless control of device settings, routing/splitting, powerful 48-channel mixing and DSP effects.
DSP mixing and effects processing — Flexible 48-input digital mixer with 7 stereo aux busses, 3 stereo groups, access to 64 network inputs, and DSP effects, including reverb, 4-band EQ, gate and compression.
Ultra-low latency and proven, high-performance MOTU drivers — Universal connectivity over high-speed USB 2.0 (3.0 and iOS compatible) and AVB. Renowned drivers deliver industry-leading low latency and rock solid performance.
Universal control from any device — Control everything from your favorite web browser on a laptop, tablet and smartphone connected to your local Wi-Fi network.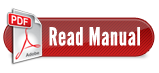 Our ONE WITH EVERYTHING ZEN WARRANTY extends the standard manufacturer warranty by one year, see our ZEN WARRANTY page for details.