Pay over time with

, apply during checkout.
0% interest on orders $299 and up* Learn More
Stock Item, Usually Ships Same or Next Business Day
Stock Item: Ships from our shelf quickly in almost all cases when ordered before our ship cutoff times.
Direct Ship: Non-stock item, but normally ships quickly from the manufacturer or alternate warehouse.
Built To Order: Item is custom built per the options chosen and quickly shipped out upon completion.
Visit our Shipping Page for cutoff times for FREE (USA), USPS or FedEx.
Product Description
The Radial ProD2 is a compact stereo direct box developed specifically to address the needs and challenges of interfacing a stereo keyboard to a professional audio system. This passive DI features two independent channels with separate inputs and thru-puts for the artist's stage amp and two fully isolated outputs for the PA system.

At the heart of the design are two high performance Eclipse ET-DB2 transformers. These deliver 20Hz to 20kHz performance with less than 1.5dB deviation above 18kHz and are able to withstand tremendous signal levels without distortion. Unlike active circuits that overload when the signal exceeds the rail voltage, transformers saturate. This creates a pleasing effect that naturally rounds out the tone, acting like a subtle limiter which is particularly advantageous when interfacing the ProD2 with digital pianos, samplers and drum machines that can produce excessive dynamics. Transformers are particularly adept at eliminating hum and buzz caused by ground loops.

As with all Radial products, the ProD2 is built tough to handle the rigors of professional touring. A 14-gauge steel ultra rigid i-beam skeleton frame eliminates opportunity from outside stress to flex the sensitive PC board and cause premature solder joint failure. The innovative book-end design creates a protective zone around the connectors and switches further increasing lifespan. And a full bottom no-slip pad adds mechanical isolation and electrical insulation to further reduce opportunity for noise.

The Radial ProD2's warm sound, legendary build quality and compact design have made it the most popular stereo direct box made today.

Radial ProD2 Features
Stereo direct box designed for keyboards
Smooth, warm sound rounds out digital edge
Able to handle huge transients without choking
May be rack mounted for touring rigs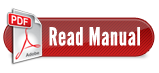 Warranty Information
Our ONE WITH EVERYTHING ZEN WARRANTY extends the standard manufacturer warranty by one year, see our ZEN WARRANTY page for details.