Pay over time with

, apply during checkout.
0% interest on orders $299 and up* Learn More
Stock Item, Usually Ships Same or Next Business Day
Stock Item: Ships from our shelf quickly in almost all cases when ordered before our ship cutoff times.
Direct Ship: Non-stock item, but normally ships quickly from the manufacturer or alternate warehouse.
Built To Order: Item is custom built per the options chosen and quickly shipped out upon completion.
Visit our Shipping Page for cutoff times for FREE (USA), USPS or FedEx.
Product Description
The Radial ProDI is a passive direct box that combines exceptional audio performance with solid dependable construction, making it the ideal general duty direct box for stage and studio.

The heart of the ProDI is a custom wound Radial transformer. It features an exceptionally high 140kΩ input impedance to reduce loading while enabling the ProDI to handle extreme signal levels at all frequencies without distortion. This is further improved upon with an internal mu-metal shield to protect against electromagnetic fields that can cause unshielded transformers to distort.

This compact direct box begins with 14-gauge steel I-beam skeleton for added rigidity and Radial's unique book-end design that creates a protective zone around switches and connectors. Glass filled nylon connectors and high cycle switches combine with the mil-spec PCB and internal RF filtering to provide durability and noise-free performance. A full bottom no-slip pad provides both mechanical isolation and electrical insulation to further protect against the rigors of professional touring.

The ProDI is ideally suited for instruments such as bass guitar, active acoustics, keyboards and just about anything else! When you consider all of the features and the affordable price tag, it is no wonder the Radial ProDI has become one of the most popular direct boxes ever made.

The Radial ProDI… Spectacular performance at a price that anyone can afford!

Radial ProDI Features
Compact passive direct box for stage and studio
Able to handle huge transients without distortion
Transformer isolation eliminates noisy ground loops
Plug and play easy to use feature set - on stage or in the studio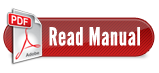 Warranty Information
Our ONE WITH EVERYTHING ZEN WARRANTY extends the standard manufacturer warranty by one year, see our ZEN WARRANTY page for details.