Pay over time with

, apply during checkout.
0% interest on orders $299 and up* Learn More
Stock Item, Usually Ships Same or Next Business Day
Stock Item: Ships from our shelf quickly in almost all cases when ordered before our ship cutoff times.
Direct Ship: Non-stock item, but normally ships quickly from the manufacturer or alternate warehouse.
Built To Order: Item is custom built per the options chosen and quickly shipped out upon completion.
Visit our Shipping Page for cutoff times for FREE (USA), USPS or FedEx.
Product Description
The Reamp JCR is a passive Reamper that allows you to take a prerecorded track and send it back to a guitar or bass amplifier and re-record it. The benefits are tremendous: instead of worrying about the sound of the track, you can focus your attention on getting the best musical performance. Once the magic has been captured, you can send the guitarist home and Reamp the track at will as you move the mics around the room, try various amplifiers or introduce effects. Best of all, you can Reamp the track later as the production develops.

The Radial Reamp JCR is the latest version of the original Reamp that was designed and patented by John Cuniberti. It features a 100% passive design with John's original custom wound 'Made in the USA' transformer and circuit. The latest Radial version features separate XLR and ¼" TRS input connectors, variable output level plus a three-position filter that lets you tame excessive highs, warm up the lows or simply bypass if you want to revert to the original circuit. An on-board mute function has also been added to allow you to shut off the signal going to the amps when making adjustments or moving mics around the studio.

With today's unlimited track capabilities, Reamping is now accessible to everyone. And Reamping is no longer just for guitars… It is now common to Reamp bass, keyboards, drums, violin… you name it. In fact, Reamping is the magic ingredient that has brought many of the most esteemed recordings to life.

Radial is proud to continue the Reamp tradition with the new JCR.

Radial Reamp JCR Features
Lets you re-record tracks through a guitar or bass amp
Original Reamp circuit designed by John Cuniberti
Plug and play easy to use passive design
Improves productivity while expanding creative options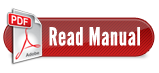 Warranty Information
Our ONE WITH EVERYTHING ZEN WARRANTY extends the standard manufacturer warranty by one year, see our ZEN WARRANTY page for details.