Pay over time with

, apply during checkout.
0% interest on orders $299 and up* Learn More
Direct Ship, Non-Stock But Normally Ships Quickly
Stock Item: Ships from our shelf quickly in almost all cases when ordered before our ship cutoff times.
Direct Ship: Non-stock item, but normally ships quickly from the manufacturer or alternate warehouse.
Built To Order: Item is custom built per the options chosen and quickly shipped out upon completion.
Visit our Shipping Page for cutoff times for FREE (USA), USPS or FedEx.
Product Description
The Radial X-Amp is an active Reamper that allows the engineer to play a pre-recorded track back through guitar amplifiers and pedals. This opens the door to explore new musical sounds and spur on the creative process so that your recording stands out.

Using the X-Amp is easy: start by recording a dry track using a high quality direct box like the Radial J48. Send the new track from your recorder via the X-Amp to your guitar amps, effect pedals or combinations thereof. Once the basic track has been recorded, replacing or adding tracks can be done well after the session player has gone home. This eliminates tiresome repetition and assures a fresh vibrant performance on the final recording. Furthermore, by driving two amps at the same time, new sounds and textures can be created while allowing you to make artistic decisions as the recording progresses.

Following the critically acclaimed Radial JD7 Injector, the X-Amp employs a unique class-A circuit design that has been optimized for use with guitars. Features include balanced line level input with LED peak indicator and level control, class-A circuit topology for optimal reach and frequency response, a transformer isolated output to eliminate hum and buzz caused by ground loops, a 180º polarity reverse switch to bring both amps into phase, and a dual ground lift switch for noise-free operation.

As with all Radial products, the X-Amp is built like a tank to provide years of trouble-free performance. An internal I-beam skeleton provides maximum protection against external stress which could cause solder points to fail. This is supplemented with an innovative bookend design that creates a protective zone around the switches, potentiometer and connectors. A full bottom no-slip pad performs double duty by keeping the X-Amp from sliding around when placed on a vibrating amplifier while also providing electrical and mechanical isolation. Reamping works equally well on bass, keyboards, drums and voice. Once you start Reamping, you will never record any other way.

The Radial X-Amp… the active Reamp for professional recording engineers.

Radial X-Amp Features
Active Reamp with two outputs
100% discrete class-A signal path
Transformer isolated to eliminate noise
Variable 'set & forget' level control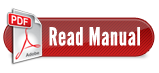 Warranty Information
Our ONE WITH EVERYTHING ZEN WARRANTY extends the standard manufacturer warranty by one year, see our ZEN WARRANTY page for details.