VANAD 500 is a mic/instrument preamp designed in the API 500 standard. The module is transformer balanced on inputs and outputs using Carnhill transformers. All regulators on the front panel are stepped (switches).
Features
IN – input level: from 0dB(Line) to +30dB(Mic); step = 3dB
OUT – output level: from +0dB to +30dB; step = 3dB
HPF switch – 6dB/Oct high pass filter: OFF/30/100Hz
Ø switch – phase reverse: ON/OFF
+48V switch – phantom power: ON/OFF
XLR/HiZ – input: HiZ(front)/XLR(rear)
Specification
API 500 standard module
Preamp Mic/Line/HiZ
Input impendance:1kΩ – Carnhill transformer balanced
Output impendance:600kΩ – Carnhill transformer balanced
Max input level(LINE): +20 dBu
Max output level: +22 dBm
Amplification: 60 dB
PAD from -30 to 0 dB, step 3dB
Phantom power +48V
HPF filter: OFF, 30, 100 Hz
Phase reverse
Harmonic distortion THD: up to 0,2%
Frequency response: +/- 0.1 dB 20Hz do 20kHz
Signal-noise: over 99 dB
Power supply: +/- 16V
Current consumption: 60mA
Dimensions: (h*w*d) 132x37x158mm
Mass: 900g.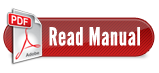 Our ONE WITH EVERYTHING ZEN WARRANTY extends the standard manufacturer warranty by one year, see our ZEN WARRANTY page for details.