The TUBECORE 500 is a full symmetric transformer balanced 500-series compressor. The structure is based on the typical vari mu solution. The TUBECORE 500 is a true tube mono compressor where compression is achieved using the remote cut-off of tube biasing. Could be used as a mono tracking compressor or (as a matched pair) as an advanced mastering tool.
Features
VU METER - Big VU meter showing the amount of gain reduction.
THRESHOLD - Above this level of the input signal the compression will occur. Use it to control the amount of compression.
ATTACK - Time delay between the apperance of the signal and the compressor reaction.
RELEASE - Time delay between the disappearance of the signal and the compressor reaction.
GAIN - Input gain knob.
OUTPUT - Output level knob.
Specifications
Fully symmetric design, from Input to Output,
Precise analog scales and ultra fast VU Meters,
Frequency response +/-0.2dB: 20Hz-20KHz,
Release: 0.1s - 4s,
Attack: 10 - 300 ms,
Max. gain: 35dB,
Input - Carnhill transformer,
Output - Sowter transformer,
Shipping weight 2 kg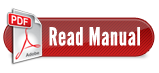 Our ONE WITH EVERYTHING ZEN WARRANTY extends the standard manufacturer warranty by one year, see our ZEN WARRANTY page for details.