The PHOTON 500 is an optical compressor, based on technology from the 60's, first used in the UREI LA-2A limiter and later in the LA4. As an homage to these legendary products, we packed this technology in a 500-series module.
The PHOTON 500 uses an opto-coupler, which introduces negative feedback in the audio path, taking care of gain reduction, being the basics of all compression.
The PHOTON 500 has an electronically balanced input with 2520 compatible op-amp in the gain stage. The output is balanced by a Carnhill transformer.
Features
Peak Reduction: controls the gain of the side-chain circuit,
Hard wire Bypass,
Ratio: 2:1, 4:1, 12:1,
Sidechain Hi-Pass filter: Flat, 60, 120Hz,
London/New York: Advanced compression curve modeling, like SLAM.
Output: 12-pole stepped makeup gain.
Specifications
500-series module,
Input impedance: 10kOhm,
Max input level: +24 dBu,
Output impedance: 600Ω by Carnhill,
Maximum Output Level: +32 dBu,
Total Harmonic Distortion: max 0.5%,
Frequency response: +/- 0.2 dB 8Hz to 20kHz,
Gain: 30dB,
HPF: Off, 60Hz, 120Hz,
Signal to noise ratio: more than 99 dB,
Power supply: +/- 16V,
Power consumption: 110mA,
Dimensions: 133x37x180mm,
Weight: 700g,
3 year warranty.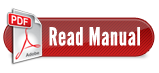 Our ONE WITH EVERYTHING ZEN WARRANTY extends the standard manufacturer warranty by one year, see our ZEN WARRANTY page for details.