IGS Audio NEOX 500 is a microphone preamplifier and compressor combo fitted into a single 500-series module, that can work with any API 500 Series compatible rack. It was created using advanced transformerless design, providing low noise signal path, excellent dynamic response, and maintenance free usage for years. Despite the extended functionality (for a single 500-series unit) it still offers the ease of use, through the well laid out front panel.
The preamp section features 60dB of adjustable gain boost, phantom power, phase flip and 70 Hz high pass filter. The compressor section is based on the VCA principle, using highly specialized IC, supported by an external circuity, that controls the attack and release times. The envelope of the release time consist of two stages – the amount of gain reduction lowers by 80% within the first 150ms and by further 20% within the next 450ms. This unique feature helps the NEOX 500 to behave like an optical compressor. User has an access to the THRESHOLD level knob, RATIO (1:1 to 100:1 – soft compression to hard limiting), OUTPUT level and the bypass switch.
Comprehensive metering is also available on the front panel. 5-Led VU meter showing the module output level and 5-Led Gain Reduction meter displaying the amount of signal reduction achieved by the VCA compressor.
Specifications
API 500 standard module,
Input impedance: 10k Ohm,
Output impedance: 50 Ohm,
Maximum input level: +4 dBu,
Maximum output level: +20 dBu (into 600 ohm load),
Total Harmonic Distortion: 0,009% (1 kHz),
Frequency response: 20 Hz to 20 kHz (±0,1 dB),
Preamplifier gain: 16 to 60 dB (44 dB of smooth adjustment range),
Maximum gain reduction: 24 dB,
Ratio range: 1:1 to 100:1,
Make-up gain range: 22 dB,
Attack time: 5 ms,
Release time: 150 ms (80%) + 450 ms (20%),
HPF: 70 Hz (-3dB, 6dB/oct),
Signal to noise ratio: >93 dBA,
Dynamic range: >93 dBA,
Power consumption: 2,9 W (180 mA per slot),
Dimensions: 132x37x158mm,
Shipping weight: 550g.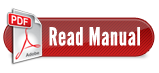 Our ONE WITH EVERYTHING ZEN WARRANTY extends the standard manufacturer warranty by one year, see our ZEN WARRANTY page for details.