Pay over time with

, apply during checkout.
0% interest on orders $299 and up* Learn More
Stock Item, Usually Ships Same or Next Business Day
Stock Item: Ships from our shelf quickly in almost all cases when ordered before our ship cutoff times.
Direct Ship: Non-stock item, but normally ships quickly from the manufacturer or alternate warehouse.
Built To Order: Item is custom built per the options chosen and quickly shipped out upon completion.
Visit our Shipping Page for cutoff times for FREE (USA), USPS or FedEx.
Product Description
Please choose an option for your rack:
D-SUB Style
Non D-SUB Style
Rack your lunchbox with API's American-made rack ears. Lunchbox Rack Ears are available for both the current production model lunchboxes (product number: 920-0859), as well as the previous model (product number: 920-0737). Made from aluminum and finished with a durable black coat, they're designed specifically to fit into your rack for a square, clean aesthetic. Note: Current models, which were produced after 2010, feature both XLR and DB25 connections and "HC" in the serial number on the back panel and measure 13.9" X 5.25" X 7.25". Previous model lunchboxes will not list "HC" in the serial number and measure 12.4" X 5.25" X 7.25".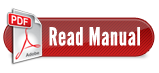 Warranty Information
Our ONE WITH EVERYTHING ZEN WARRANTY extends the standard manufacturer warranty by one year, see our ZEN WARRANTY page for details.