Pay over time with

, apply during checkout.
0% interest on orders $299 and up* Learn More
Stock Item, Usually Ships Same or Next Business Day
Stock Item: Ships from our shelf quickly in almost all cases when ordered before our ship cutoff times.
Direct Ship: Non-stock item, but normally ships quickly from the manufacturer or alternate warehouse.
Built To Order: Item is custom built per the options chosen and quickly shipped out upon completion.
Visit our Shipping Page for cutoff times for FREE (USA), USPS or FedEx.
Product Description
Our subwoofers are dedicated to ADAM Audio's primary goal: the best possible authenticity in the reproduction of music. For our subwoofers, this means combining power and precision while simultaneously avoiding "impressive" bass volume at the cost of accuracy. Their task is it to complement the highly acclaimed lucidity and transparency of the ADAM monitors in the lower and lowest frequencies.

Panel/Controls
All units have a level control that varies from -60dB to +6dB, a phase ±180° switch and variable upper frequency barrier control (50-150Hz), a switchable 85Hz high pass filter for the satellite output.

All subwoofers up to the Sub2100 feature both balanced (XLR) and unbalanced (RCA) in and output connectors, and numerous controls to adapt to different room acoustics and requirements.

Sub7
The Sub7 has been designed to complement smaller monitors like the AX-Series´models A3X, A5X, and A7X. Its small footprint allows for an easy placement even in small environments.

The front panel features two motorized potentiometers that let you adapt the input level and crossover frequency settings for the best performance. These pots can also be controlled with an included wireless remote control, allowing you to optimize your sound reproduction from your ideal listening position.

Connectors and controls
The Sub7 is equipped with both balanced (XLR) and unbalanced (RCA or Cinch) in and output connectors and numerous controls. A 0°/180° phase switch and a switchable 85Hz highpass filter allows you to find the best settings for an ideal sound and performance.

Combining depth and precision
The low cut off frequency of 32Hz (-3dB point) enables this subwoofer to reproduce register of even this range in a highly authentic manner.

ADAM Sub7 Specifications
Frequency response32 Hz - 150 Hz
THD > 60 Hz≤1 %
Max. peak≥107 dB
Crossover frequencies50 - 150 Hz
Input impedance10 KOhm
Weight17.6 lb (8 kg)
Height x Width x Depth14.5" (370 mm) x 8" (200 mm) x 11" (280 mm)
Warranty5 Years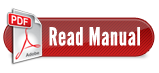 Warranty Information
Our ONE WITH EVERYTHING ZEN WARRANTY extends the standard manufacturer warranty by one year, see our ZEN WARRANTY page for details.