This 8" subwoofer allows you to dial in volume as well as frequency crossover, from the listening position!
Our subwoofers are dedicated to ADAM Audio's primary goal: the best possible authenticity in the reproduction of music. For our subwoofers, this means combining power and precision while simultaneously avoiding "impressive" bass volume at the cost of accuracy. Their task is it to complement the highly acclaimed lucidity and transparency of the ADAM monitors in the lower and lowest frequencies.

Panel/Controls
All units have a level control that varies from -60dB to +6dB, a phase ±180° switch and variable upper frequency barrier control (50-150Hz), a switchable 85Hz high pass filter for the satellite output.

All subwoofers up to the Sub2100 feature both balanced (XLR) and unbalanced (RCA) in and output connectors, and numerous controls to adapt to different room acoustics and requirements.

Sub8
The Sub8 is a small yet powerful subwoofer designed to extend the low frequency capabilities of any nearfield monitoring system. The Sub8 houses a robust 8.5" woofer with an 1.5" voice coil, and is driven by a 160W ICE Power amp. This amp stays cool while handling maximum power levels, even if they are sustained. The front baffle features two motorized knobs that let you tailor input level and crossover frequency settings for the best performance in your studio. These knobs can be controlled with an included wireless remote, allowing you to optimize your sound reproduction from your ideal listening position.

The Sub8 is an ideal match for ADAM monitors such as the AX-Series, S1X, and S2X.

ADAM Audio SUB8 Specifications
Frequency response28 Hz - 150 Hz
THD > 60 Hz≤1 %
Max. peak≥110 dB
Crossover frequencies50 - 150 Hz
Input impedance10 KOhm
Weight26.5 lb (12 kg)
Height x Width x Depth16" (410 mm) x 10" (260 mm) x 15" (380 mm)
Warranty5 Years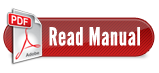 Our ONE WITH EVERYTHING ZEN WARRANTY extends the standard manufacturer warranty by one year, see our ZEN WARRANTY page for details.