Pay over time with

, apply during checkout.
0% interest on orders $299 and up* Learn More
Stock Item, Usually Ships Same or Next Business Day
Stock Item: Ships from our shelf quickly in almost all cases when ordered before our ship cutoff times.
Direct Ship: Non-stock item, but normally ships quickly from the manufacturer or alternate warehouse.
Built To Order: Item is custom built per the options chosen and quickly shipped out upon completion.
Visit our Shipping Page for cutoff times for FREE (USA), USPS or FedEx.
Product Description
A tube tone filled preamp meets the quick and predictable control of a classic 1176 compressor, what's not to love?
A classic tube microphone preamp and 1176LN compressor in a single unit.
The 6176 Vintage Channel Strip combines the alluring, all-tube sounds of the legendary Bill Putnam-designed 610 microphone preamp, with the signature FET compression of our 1176LN, to create the ultimate recording channel strip.
The warm, smooth tones of this mic preamp design — employed to record everyone from Frank Sinatra to Van Halen — and the unique characteristics of the compressor, are two major reasons why the 6176 is found in studios around the world.
Two Classics in One
Thanks to its straightforward controls and hallmark sound, the 6176 is the signal path of choice for engineering heavyweights like Vance Powell and Joe Chiccarelli, plus artists including Chris Martin of Coldplay, Norah Jones, Wyclef Jean, and James Mercer of The Shins. The ability to "Split" or "Join" the preamp and the compressor sections via a simple switch gives the 6176 added flexibility. This is truly UA's premier channel strip, and among the world's finest.
Key Features
All-tube mic preamp section derived from legendary Bill Putnam-designed 610 modular console
Signature 1176LN Class A FET compressor section — heard on countless hit records for more than 40 years
"Split" or "Join" switch allows separate or series operation of the preamp and compressor
High and Low frequency shelving EQ
Variable impedance Input, Gain, and Output levels
Mic, balanced Line, and Hi-Z inputs
Ultra-quiet operation
Stereo interconnection via 1176-SA
Hand-built in USA; backed by 1-Year limited warranty
General Specifications
Preamp
Microphone Input Impedance: Selectable, 500 Ω(ohms) or 2k
Balanced Line Input Impedance: 20k Ω
Hi-Z Input Impedance: Selectable between 2.2 M Ω or 47 k Ω
Maximum Microphone Input Level: +18 dBu (2k input impedance and 15 dB Pad in)
Maximum Output Level: +20 dBm
Internal Output Impedance: 80 Ω
Recommended Minimum Load: 600 Ω
Frequency Response: 20 Hz to 20 kHz +0, -1 dB
Maximum Gain: 65 dB (500 Ω input impedance)
Signal-to-Noise Ratio > 90 dB (@ maximum gain)
Limiting Amplifier
Input Impedance: Selectable, 15k Ω (ohms) or 600 Ω
Output Load: Impedance 600 Ω (floating)
Frequency Response: 20 Hz to 20 kHz ± 1 dB
Gain: 40 dB, ± 1 dB
Distortion: > 0.5% T.H.D. from 50 Hz – 15 kHz with limiting, at 1.1 seconds release setting. Output of +22 dBm with no greater than 0.5% T.H.D.
Signal-to-Noise Ratio: > 75 dB
Attack Time: Adjustable, from 20 to 800 microseconds
Release Time: Adjustable, from 50 milliseconds to 1.1 seconds
Stereo Interconnection: Optional, using 1176SA stereo interconnect accessory
General
Tube Complement: (1) 12AX7A, (1) 12AT7A
Power Requirements: 115V/230V
Power Connector: Detachable IEC power cable.
Fuse: 400 mA time delay (slow blow) / 115 V200 mA time delay (slow blow) / 230 V
Power Indicator Light: 28 V bulb (type 1819)
Dimensions 1: 9" W x 3.5" H x 12.25" D (two rack unit)
Weight: 12 lb.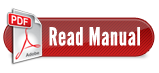 Warranty Information
Our ONE WITH EVERYTHING ZEN WARRANTY extends the standard manufacturer warranty by one year, see our ZEN WARRANTY page for details.