Pay over time with

, apply during checkout.
0% interest on orders $299 and up* Learn More
Stock Item, Usually Ships Same or Next Business Day
Stock Item: Ships from our shelf quickly in almost all cases when ordered before our ship cutoff times.
Direct Ship: Non-stock item, but normally ships quickly from the manufacturer or alternate warehouse.
Built To Order: Item is custom built per the options chosen and quickly shipped out upon completion.
Visit our Shipping Page for cutoff times for FREE (USA), USPS or FedEx.
Product Description
The Shure A15AS Switchable In-Line Attenuator reduces the level of any balanced microphone or line-level signal by 15, 20, or 25 dB. It is specially suited to reducing the level of a high-output microphone to prevent it from overloading the microphone input of a mixer or recorder in applications with high sound pressure levels. In addition, the A15AS may be used to reduce the level of a line-level mixer output to prevent overloading the aux-level input of a recorder.

The A15AS is equipped with a female 3-pin XLR connector on the input side, and a male 3-pin XLR connector on the output side. Attenuation is controlled by a three-position slide switch. The A15AS allows phantom power to pass through from the mixer to the microphone, so it can be used with condenser microphones.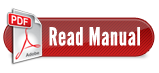 Warranty Information
Our ONE WITH EVERYTHING ZEN WARRANTY extends the standard manufacturer warranty by one year, see our ZEN WARRANTY page for details.