Pay over time with

, apply during checkout.
0% interest on orders $299 and up* Learn More
Stock Item, Usually Ships Same or Next Business Day
Stock Item: Ships from our shelf quickly in almost all cases when ordered before our ship cutoff times.
Direct Ship: Non-stock item, but normally ships quickly from the manufacturer or alternate warehouse.
Built To Order: Item is custom built per the options chosen and quickly shipped out upon completion.
Visit our Shipping Page for cutoff times for FREE (USA), USPS or FedEx.
Product Description
The Shure A15PRS reverses the phase (polarity) of a balanced audio signal. Typical use applications include correcting polarity reversal caused by a wiring error in a microphone cable; connecting an unbalanced high impedance microphone having the "hot" signal on pin 3 to the input of a mixer that requires the "hot" signal on pin 2; and reducing phase cancellation/comb filtering between two signals that are of opposite polarity.

An in-line switch permits instant selection of either normal or reversed polarity for comparison purposes.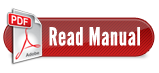 Warranty Information
Our ONE WITH EVERYTHING ZEN WARRANTY extends the standard manufacturer warranty by one year, see our ZEN WARRANTY page for details.