Pay over time with

, apply during checkout.
0% interest on orders $299 and up* Learn More
Stock Item, Usually Ships Same or Next Business Day
Stock Item: Ships from our shelf quickly in almost all cases when ordered before our ship cutoff times.
Direct Ship: Non-stock item, but normally ships quickly from the manufacturer or alternate warehouse.
Built To Order: Item is custom built per the options chosen and quickly shipped out upon completion.
Visit our Shipping Page for cutoff times for FREE (USA), USPS or FedEx.
Product Description
A stereo power amp for small, passive studio speaker monitoring, no fan = silent operation!
Ideal for powering near field monitors or installation sound, the new Servo 120a provides you with "reference-class" audio performance and reliability in a compact package. This single rackspace stereo power amplifier delivers 60 watts of power per channel into 4 ohms or 120 watts into 8 ohms in bridge mode. The intuitive front panel offers controls and displays that include a power switch, independent left and right-channel input level controls, 10-segment LED meters, a protection LED and a convenient headphone jack and speaker on/off switch for private cue monitoring. Perfect for the recording studio, powering public address systems, onstage monitoring and home theater applications, the 120a's bipolar design and toroidal transformer power supply ensure reliability. The convection cooling design also means there is no fan, so you get an unbelievably quiet performance from this remarkable power amp. And with such versatility, the Servo 120a will provide seamless performance in any number of applications.
Features
Single-space 19-inch rackmount servo controlled power amplifier
60 watts per side at 4 ohms stereo
120 watts at 8 ohms (bridged mono)
1/4-inch balanced phone jack and RCA inputs
Bi-polar design and toroidal transformer power supply
Individual left and right level controls
10-segment, 3-color LED meters
Convection-cooled design
Headphone jack with speaker output mute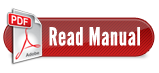 Warranty Information
Our ONE WITH EVERYTHING ZEN WARRANTY extends the standard manufacturer warranty by one year, see our ZEN WARRANTY page for details.