If you are looking for authority and tone then your search is over, this tube compressor limiter has it all!
The Retro 176 is based on a Bill Putnam classic, the UA 176. The Retro 176 faithfully reproduces the sound of the 1960s original with new features for the modern recording studio. The Retro 176 provides one of the most desirable compression signatures in recording history. read about the Bill Putnam original here.

The Retro 176 Limiting Amplifier has the largest feature set in any variable-mu design.

RETRO Instruments 176 Limiting Amplifier Features
Precision Knob scales for easy recallability
Continuously variable attack and release time
Four settings of compression ratio from soft compression to limiting (2:1, 4:1, 8:1, 12:1)
Wide-Range Sidechain Highpass Filter
Vocal Asymmetry Tool
Hard-wire Bypass Switch
Interstage Transformer Bypass Switch
High Quality VU Meter switchable between Input, Output and Gain Reduction
XLR input and output connections
IEC power connector
115/230V AC Mains
Integral tube balance test
Easy stereo strapping of two or more units
Selected NOS tubes and components
RETRO Instruments 176 Limiting Amplifier Specifications
20 dB of available gain reduction
Signal to noise ratio of greater than 76dB
Flat frequency response within 0.5dB from 20-20,000Hz and Harmonic Distortion of less than 1% from 0-15dB gain reduction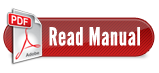 Our ONE WITH EVERYTHING ZEN WARRANTY extends the standard manufacturer warranty by one year, see our ZEN WARRANTY page for details.