This API 500 compatible stereo mic pre is ready to bring the tone and high gain to your mics!
The Rascal Audio Two-V is a remarkable, dual-channel, 500-series microphone amplifier built to fully satisfy the most discerning professional who craves vintage tone, but requires more than a one-trick pony. A true desert-island microphone amplifier for tone lovers the Two-V couples a deceptively simple yet uniquely powerful gain structure with dynamically responsive, class-A gain blocks to produce what is simply the most inspiring and tonally flexible, discrete, transformer-balanced microphone amplifier on the market. And above all its tone are musical! Whether it's producing fluid, articulate gain for your guitar amps, classic British, class-A bulk for your drums, or pure buttery silk for your lead vocal, the Two-V from Rascal Audio delivers gorgeous, engaging, opulent tone every time.

Rascal Audio Two-V Features
Dual Channel 500 Series Microphone Amplifier
Uniquely Tunable, Analogue Tone for the DAW Studio
100% Discrete, Class-A, Transistor Circuitry
Custom Input Transformers Designed for Visceral Dynamics
Large, Proprietary Output Transformers for Unflappable L.F. Response
Selectable Hi/Lo Input Impedance
Polarity Invert
Musical Hi-Pass Filter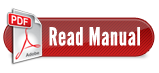 Our ONE WITH EVERYTHING ZEN WARRANTY extends the standard manufacturer warranty by one year, see our ZEN WARRANTY page for details.