Pay over time with

, apply during checkout.
0% interest on orders $299 and up* Learn More
Stock Item, Usually Ships Same or Next Business Day
Stock Item: Ships from our shelf quickly in almost all cases when ordered before our ship cutoff times.
Direct Ship: Non-stock item, but normally ships quickly from the manufacturer or alternate warehouse.
Built To Order: Item is custom built per the options chosen and quickly shipped out upon completion.
Visit our Shipping Page for cutoff times for FREE (USA), USPS or FedEx.
Product Description
The 990 discrete op-amp is the finest op-amp available for audio applications. If you want superior sound quality, the 990 can provide it. The 990 is used in the most critical audio applications. Leading recording studios, remote recording companies, disc and CD/DVD mastering facilities, and TV and radio stations use the 990 for superior performance
All John Hardy Co products carry a one year warranty against defects in workmanship or materials.
We sell the 990C for preamp drop-in mods etc, and do not advise on their use in your circuit or provide support for your designs.
Read John Hardy's Disclaimer Here (pdf)
Installing the 990 in the Warm Audio Tonebeast (pdf)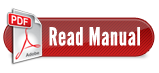 Warranty Information
Our ONE WITH EVERYTHING ZEN WARRANTY extends the standard manufacturer warranty by one year, see our ZEN WARRANTY page for details.