ISOVOX 2 Mobile Vocal Booth
Pay over time with

, apply during checkout.
0% interest on orders $299 and up* Learn More
Stock Item, Usually Ships Same or Next Business Day
Stock Item: Ships from our shelf quickly in almost all cases when ordered before our ship cutoff times.
Direct Ship: Non-stock item, but normally ships quickly from the manufacturer or alternate warehouse.
Built To Order: Item is custom built per the options chosen and quickly shipped out upon completion.
Visit our Shipping Page for cutoff times for FREE (USA), USPS or FedEx.
Product Description
ISOVOX 2 Mobile Vocal Booth, a Pro-Vocal-Studio in a Box.
Now you can Practice & Record Vocals like a Pro, *Quietly at home.! Patented 360 XYZ Pro-Acoustics Shields & Protects against unwanted room sound / reflections & coloration. Vocal sound stays inside and gets absorbed, diffused & clarity-enhanced by the patented internal acoustic-system; an rcd-shield reduces outside sound, ex. fans, traffic & wind & neighbors. Photo/Video View Feature for stunning online Videos.
Detachable side-panels, integrated cable channel & easy zipper & velcro assembly. Can be packed flat. Fits standard pa-speaker stand (Not included). Fits many pop-shields; 5/8" mic adapter included. Flex-on mic mount 2, a mic mount that snaps-on to almost any studio-microphone.
*Depending on voice type, strength and volume when practicing. We do NOT guarantee that this works for all types of vocalists and/or neighbors.
**The ISOVOX is not soundproof. Spill-sound will be heard.
Designed for
Pro-Vocal Recording
Pro-Voice-Over
Pro-Vocal Practicing
Music Schools
Broadcasting
Podcasting
Dimensions LBH: 800 x 490 x 480 mm, weight: 11kg​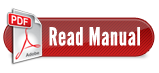 Product Videos
ISOVOX 2 Home Vocal Studio Revolution
02:52
ISOVOX 2 is now launching at the NAMM Show. Now you can get Instant Studio Acoustics ANYWHERE. Practice & Record like a Pro. Without disturbing others... This is truly something exceptional. Learn More: www.isovoxbooth.com Chosen as 1 of 1700 exhibitors as one of the most Innovating & Hot products that will be released at the Show.
ISOVOX 2 Home ...

ISOVOX 2 is now launching at the NAMM Show. Now you can get ...

Setup ISOVOX 2...

How to setup the All New ISOVOX 2 Vocal Booth for professional...
Warranty Information
Our ONE WITH EVERYTHING ZEN WARRANTY extends the standard manufacturer warranty by one year, see our ZEN WARRANTY page for details.