The Chandler Limited TG12345 MKIV equalizer is a handmade, fully discrete, mono, single space module, designed for the 500 Series format.
The TG12345 MKIV EQ for 500 Series, inherits from Chandler Limited's TG Microphone Cassette and flagship TG12345 Curve Bender, and draws its heritage from the input and group channel equalizers found on historic EMI TG12345 recording consoles of the late '60s and early '70s.
The TG12345 MKIV control-set includes: presence and bass bands, with continuous boost/cut, and true bypass.
The presence band is switchable, featuring eight frequencies and an out position. The first seven frequencies are bell type, and the eighth is a shelf at 10 kHz.
The bass band is a shelving type, featuring two frequency options, 90 or 150 Hz.
The remarkable character of the TG12345 MKIV EQ is silky smooth and the sound is Curve Bender sweet.
Create an EMI TG console channel today by adding the TG12345 MKIV EQ, TG Opto compressor and TG2-500 preamp to your 500 Series rack!
Specifications
Channels: Mono
Circuit: Discrete, Transistor
Presence: Switchable, 8 Frequencies, Out position, Continuous boost/cut
Presence Curve: Bell and Shelving (10 kHz)
Presence Frequencies: 500, 800, 1.2, 1.8, 2.8, 4.2, 6.5, 10 kHz
Bass: Switchable, Continuous boost/cut
Bass Curve: Shelving
Bass Frequencies: 150, 90 Hz
Bypass: True Bypass
CONNECTIVITY
I/O: 500 Series format (frame dependent)
POWER
500 Series format: +/-16v
Max. current draw: +16v @ +105ma / -16v @ -90ma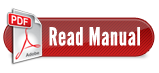 Chandler Limited is the only company in the world authorized to develop, manufacture and market the "Official Equipment" of EMI/Abbey Road Studios.
Chandler Limited and their associated logos are registered trademarks of Chandler Limited, Inc. Abbey Road Studios, EMI, REDD, RS, TG and their associated logos are trademarks of EMI (IP) Limited.
Our ONE WITH EVERYTHING ZEN WARRANTY extends the standard manufacturer warranty by one year, see our ZEN WARRANTY page for details.