You will need to add the PSU-1 power supply to your order if you do not already own one.
The EMI TG12413 Zener Limiter is the ultimate TG limiter issued in celebration of the 75th birthday of Abbey Road Studios. The TG12413 Zener Limiter was conceived by Chandler Limited designer Wade Goeke and is based on the vintage EMI circuits used to record The Beatles and Pink Floyd. It continues the tradition of EMI Limiters started in 1954 with the RS114 tube limiter and the 1968 RS168 Zener Limiter. The Zener Limiters were also part of the 1969 TG12345 console channel and the 1974 TG12413. This newest version borrows from the RS168 Zener Limiter and TG12345 console strip to make a new full featured and flexible unit for modern use.
The Zener Limiter is being reissued to add features and flexibility to the powerful and vintage sounding TG limiter circuits. Wade has added many new controls including switchable input impedance for hard or soft driving of the unit, 11-position attack, 21-position release, side chain filtering, and Comp 1, Comp 2, and Limit settings.
All TG units require and function on the PSU-1, Chandler Limited power supply. The PSU-1 has an internal switch for setting voltage to 120V or 220V (115V/230V).
Specifications
CHANNELS: Stereo / Dual Mono
CIRCUIT: Discrete, Transistor
CONNECTIONS

I/O: XLR
All Connections Transformer Balanced Pin 2 Hot

POWER: ±28v
Requires the Chandler Limited PSU-1 MKII power supply (purchased separately as an option)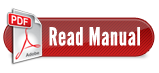 Chandler Limited is the only company in the world authorized to develop, manufacture and market the "Official Equipment" of EMI/Abbey Road Studios.
Chandler Limited and their associated logos are registered trademarks of Chandler Limited, Inc. Abbey Road Studios, EMI, REDD, RS, TG and their associated logos are trademarks of EMI (IP) Limited.
Our ONE WITH EVERYTHING ZEN WARRANTY extends the standard manufacturer warranty by one year, see our ZEN WARRANTY page for details.