CHANDLER LIMITED furiously enters the 500 race with its new line of 500 Series Modules for your favorite lunch box! Using all discrete circuits that combine Chandler's best designs with the hottest designs from the past, transformer balanced everything, and the American handmade quality you expect from Chandler, the 500 Series Modules will take your lunchbox or rack system to the next level!
The Little Devil EQ is a small package with a huge sound. It is a Chandlerized British console sound in a 500 package.
This Devil has all discrete circuits with custom transformers, an inductor-based EQ that modern gyrator circuits can't touch, and a classic Baxendall tone control that is simply huge sounding! These units are all handmade using through-hole components and handwiring. We don't use surface mount components which, in our opinion, lowers the quality. Chandler's units are extremely high-quality made the way your favorite vintage units were made to preserve that special sound.
Please note that all Devils feature increased compatibility! No power issues here!
All Chandler 500 series units have now been tested and proven to have no power issues in the following racks: API 500V 10-slot with L200 PSU; API 500-6B Lunchbox; API 500-6B HC "new version" Lunchbox; BAE 11-slot with power one supply; BAE 6-slot portable with power one supply; BAE 6-slot with Avedis designed supply; A-Designs 2-slot; Purple Sweet 10; and Empirical Labs 2-slot.
Specifications
FORMAT: 500 Series
CHANNELS: Mono
CIRCUIT: Discrete, Inductor, Transformer Balanced
FREQUENCIES
TREBLE and BASS shelf +/-18db. Treble is set to 12k while Bass is selectable 50 and 110hz.
HI and LO MID +/-18db with HI and LO "Q" switching on each band.
HI MID - 8k2, 6k8, 5k6, 4k7, 3k3, 2k7, 1k2.
LO MID - 820, 560 470, 390, 330, 270, 220.
THREE POSITION FILTER - 47, 82, and 150hz.
BYPASS: Hardwire
CONNECTIONS
I/O: 500 Series Enclosure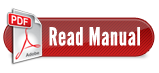 Chandler Limited is the only company in the world authorized to develop, manufacture and market the "Official Equipment" of EMI/Abbey Road Studios.
Chandler Limited and their associated logos are registered trademarks of Chandler Limited, Inc. Abbey Road Studios, EMI, REDD, RS, TG and their associated logos are trademarks of EMI (IP) Limited.
Our ONE WITH EVERYTHING ZEN WARRANTY extends the standard manufacturer warranty by one year, see our ZEN WARRANTY page for details.