Versatility for your instrument, this active DI outperforms others costing many times more and built in the USA!
Building on the circuitry of the SmallDI, the IsoDI adds two optional isolation stages.
The main signal path is still a clean, wide bandwidth transformerless FET amplifier, but the power is generated with an isolated DC to DC converter so that you can have true ground isolation and still run the IsoDI on phantom power.
The IsoOut jack can be a buffered, transformer isolated output to feed amplifiers or other inputs that can compromise the performance of the main signal path if connected in parallel. Now there is a way to get a clean DI signal even when there is bad stage power that causes the amp to buzz from light dimmer hash!
The switchable IsoOut / Parallel jack give you the flexibility to configure the jack as a summed input, a parallel connected output, or a transformer isolated output.
All of this in a rugged palm sized aluminum extrusion that makes it easy to toss into your gig bag or pack into a road case.
Specifications
Topology: transformerless FET
Input Impedance: 10 MΩ
Input Overload Level : +12 dBu at 1% THD
Gain: -0.2 dB
Frequency Response: 10 Hz – 100 kHz (+0/-0.25 db)
Signal to Noise (A-weighted): ≥ 108 dB
Output Impedance: 150Ω (load ≥ 1kΩ )
Power Requirements: P48 phantom power (~5 mA)
Size: 3.5 x 2.5 x 1.2 inches
Weight: 6.75 oz (191 g)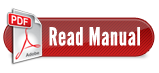 Our ONE WITH EVERYTHING ZEN WARRANTY extends the standard manufacturer warranty by one year, see our ZEN WARRANTY page for details.