One of a kind distortion and compression await your API 500 Lunchbox!
A VPR 500 series product, the XQP 545 uses a pair of VACTROL® optoisolators to create compression which results in an asymmetrical waveform in the low freqencies.

There is no clipping of the waveform, yet a thick, smooth, even-order harmonic distortion results from this process.

Effects ranging from subtle tape saturation to deliberate distortion can be easily achieved on material with low frequency content.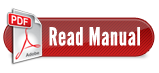 Our ONE WITH EVERYTHING ZEN WARRANTY extends the standard manufacturer warranty by one year, see our ZEN WARRANTY page for details.