The Wunder Audio CM50 Tube Microphone comes with the original Spherical capsule. "Simply one of the most wonderful sounding room mics in the world." The CM50 represents the pinnacle in a revered line of microphones that stretches back to the very earliest days of the Pro Audio. The inspiration is classic, the execution is cutting-edge. We have successfully recreated the small pressure transducer (similar to the capsule for the KM series microphones) embedded in the surface of a 40 mm diameter Lucite sphere.

Package includes: CM50, Plush Oak Box, Yoke Mount, Historical Power supply, Original Large Tuchel Bayonet connected mic cable.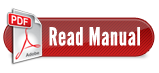 Our ONE WITH EVERYTHING ZEN WARRANTY extends the standard manufacturer warranty by one year, see our ZEN WARRANTY page for details.