Thermionic Culture Rooster 2
Pay over time with

, apply during checkout.
0% interest on orders $299 and up* Learn More
Stock Item, Usually Ships Same or Next Business Day
Stock Item: Ships from our shelf quickly in almost all cases when ordered before our ship cutoff times.
Direct Ship: Non-stock item, but normally ships quickly from the manufacturer or alternate warehouse.
Built To Order: Item is custom built per the options chosen and quickly shipped out upon completion.
Visit our Shipping Page for cutoff times for FREE (USA), USPS or FedEx.
Product Description
The Rooster 2 is a 2 channel all valve preamp with EQ and distortion controls. It is designed for a wide range of applications and can produce a large range of tones, harmonic distortion and subtle dynamic control.

The pre-amp section can be used to add gain to mic, line or DI input signals. The double triode input valve (12AX7) provides a smooth sounding gain stage after the balancing input transformer.

48 volts can be applied to phantom powered mics by using the special toggle switch. The DI input bypasses the transformer to give a suitable high impedance unbalanced input.

The 'Attitude' section provides control over the amount of distortion inherently produced by the 5654 valve.

The natural distortion figure for the Rooster 2 is well below 0.1% at low Attitude settings. As the Attitude is increased, extra harmonics, mostly musical, will be added to give a warm 'valvey' sound.

Similarly to the Culture Vulture, the unit will tend to produce predominantly more 2nd order harmonics when in 'Triode' mode and 3rd order harmonics when in 'Pentode' mode. This provides a creative means of both tone and dynamics control over the input signal as well as allowing the user to select how much and what kind of harmonics are present in the signal.

The EQ section provides a simple yet powerful musical control over frequency content.

The Bass lift control gives a continuous control over the amount of bass using a unique ' varislope' curve which peaks at 60Hz.

The 'mid/high' lift control gives a bell type curve with variable gain peaking at either 2.5KHz / 4KHz or a 'varislope' curve peaking at 12KHz, all selected by the frequency select switch.

The 'Mid cut' control provides a bell type curve centred at 700Hz with continuous control over the amount of cut.

The 'Bass cut' switched control provides 5 positions with different cutting curves. The curves start off as high pass filters which get progressively higher in frequency and then turn into a shelving type curve that will also increase in frequency as the switch is advanced. These controls are intended to interact with the other EQ controls for a very flexible control over the entire frequency range.

The 'LPF' or low pass filter switch control will allow the high frequencies to be cut at a frequency suitable to stop harsh sounding harmonics standing out when excessive distortion is used, smoothing the resulting sound.

The output level control adjusts the signal going to the PCF 80 output valve and the final signal is balanced by a Sowter custom made transformer.

The level of output signal is represented by the 3 LED display.

Thermionic Culture Rooster 2 Features
All valve signal path.
Sowter Transformer balanced ins and outs.
Unique 2 channel clean mic. amps with 'Attitude' control.
Option of 2 settings to select type of introduced distortion.
Versatile eq. with 'varislope' control of top and bass lift.
48v Phantom Power switchable to one or both.
Phase invert switch on both channels.
Mic./line and DI input.
Low pass filter.
High Pass filter.
Low noise, High gain and High output level.
Made in England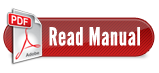 Warranty Information
Our ONE WITH EVERYTHING ZEN WARRANTY extends the standard manufacturer warranty by one year, see our ZEN WARRANTY page for details.