Pay over time with

, apply during checkout.
0% interest on orders $299 and up* Learn More
Direct Ship, Non-Stock But Normally Ships Quickly
Stock Item: Ships from our shelf quickly in almost all cases when ordered before our ship cutoff times.
Direct Ship: Non-stock item, but normally ships quickly from the manufacturer or alternate warehouse.
Built To Order: Item is custom built per the options chosen and quickly shipped out upon completion.
Visit our Shipping Page for cutoff times for FREE (USA), USPS or FedEx.
Product Description
The Track One is a complete mono channel strip with a very attractive price/performacne ratio. It is a perfect tool for the fast and safe recording of voices and instruments and especially popular in the German broadcasting industry.

The Track One meets highest demands in sound quality and reliability and covers an unlimited application range from studio over live to post production applications.

SPL Track One Features
Preamp stages optimized for all microphone types and instruments
SPLs De-Esser
Compressor/limiter stage
3-band EQ stage
Output stage with metering
Balanced XLR and Jack connectors (parallel use possible)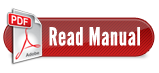 Warranty Information
Our ONE WITH EVERYTHING ZEN WARRANTY extends the standard manufacturer warranty by one year, see our ZEN WARRANTY page for details.