PSI AUDIO - PRECISION SOUND IMAGING | HIGH END SWISS MONITORS
The A25 is like a wall of sound, the sound of highly detailed and in depth music with an incredible reach from sub-bass to airy highs!
The pinnacle of current PSI Audio system development, the A25-M main / mid-field reference monitor features a staggering precision of +/- 1.5 dB tolerance between 38Hz and 20KHz.
The tweeter unit is hand-crafted in-house in order to ensure performance and accuracy. These highly optimised features make the A25-M unique. A true reference speaker for stereo and surround sound applications where ultimate precision is required. The powerful tri-amplified output stages features the unique "AOI" output stages and has a protection circuit, which can be monitored via the red LED on the front panel. The active crossover, with integrated "CPR", gives the A25-M unprecedented impulse behavior – with excellent stereo imaging.
The crossover is also optimized for maximum phase coherence, which allows for a very broad horizontal and vertical ideal listening area. Tilting the mid-high range unit by 90° maintains the directivity accuracy when using the speaker horizontally. The A25-M's electronics are housed in a unit mechanically isolated from the speaker cabinet to avoid resonance at high sound pressure levels.
Designed to work in harmony with the full range of A series monitors the A25-M also makes ideal front speakers in a surround sound setup, or can be developed in to a more powerful system by adding the pair A225-M sub – thus providing an upgrade path and protecting your investment.
"The sound is very detailed, a lot of transients, very detailed in the highend, imaging is very accurate. You can hear compression artefacts crystal clear…" – George Necola from Gearslutz.com
PSI Audio A25-M Features
ALL PSI Monitors come with a 5 Year Warranty
Tweeter unit hand made by PSI Audio
Flat frequency response
Optimised directivity by phase coherency
Class G low temperature amplifier stage
Rotation of mid-range section for horizontal use
Compatible with industry standard mouting systems
Amplifier unit acoustically uncoupled from speaker cabinet
Protection circuits with overload indicator
Real balanced input
Designed for stereo and multichannel monitoring
Magnetically shielded for use close to video monitors
AOI Technology
ALG Technology
CPR Technology
PSC Technology
PSI Audio A25-M Specifications
Power RMS: 170 + 80 + 50 W
Program Power: 300 W
Input Impedance: Sym, 10k Ohms
Sensivity for 100 dB @ 1m: 0.775 V
Signal to Noise Ratio: 96 dBA
Continuous Max SPL@1m: 110 dB (single)
Input Overload: 24 Vpp
Program Max SPL@1m: 121 dB (pair)
Response at -6dB: 32 - 23000 Hz
Tolerances: ±1.5 dB (38Hz - 20kHz)
Distortion THD: less than 1% (70Hz-20kHz)
Phase tolerances: ±45° (150Hz - 20kHz)
Dispersion (P.N. 4 - 16 kHz) at -6 dB: 90° x 80° (H x V)
System: 3 Way(s)
Crossover frequency: 580Hz, 3.1kHz
Woofer's dim. Ext. / Diaphragm: 10.15 Inches
Medium's dim. Ext. / Diaphragm: 5.6 Inches
Tweeter's dim. Ext. / Diaphragm: 1 Inch
Connectors: 1 x XLR F / 3P
Signal input: 1=GND, 2=(+), 3=(-)
Material: MDF
Dimensions W x H x D mm: 320 x 590 x 380
Weight: 63 Pounds
Voltage: 115/230V (50-60Hz)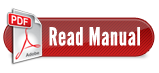 Our ONE WITH EVERYTHING ZEN WARRANTY extends the standard manufacturer warranty by one year, see our ZEN WARRANTY page for details.