PSI Audio A214-M is mainly designed as a "centre" speaker for surround monitoring applications. However, the unit may also be used as a basic component for all monitoring requirements.

The A214-M employs two woofers of 147mm and one tweeter of 100mm, for a programme power-handling of 160W. The speaker has sufficient acoustical output to satisfy the requirements of post-production and film mixing suites, as well as for other mixing applications.

PSI active loudspeakers feature CPR (Compensated Phase Response) and AOI (Adaptive Output Impedance) technology that is a hallmark of the company. A major advantage is that it allows monitor systems to be made up from different models, without any detriment to the overall phase response of the system.

The shallow height of the A214-M (less than 200mm) allows the speaker to be easily incorporated into surround installations where space is an important factor.
What did Chris Athens have to say after choosing to purchase the A21 for his room?
The PSI A21 are fantastic near field / mid-field monitors.
Accurate without being clinical. "High Fidelity" without hype. Tons of power and headroom.
I got mine as a demo from Mr Dent at Zen Pro Audio and I never gave 'em back [sorry Warren].
Chris Athens - Boss Man @ Chris Athens Masters. Austin TX. U.S.A.
PSI Audio A214-M Features
ALL PSI Monitors come with a 5 Year Warranty
Very high SPL in a compact cabinet
Flat frequency response
Real symmetrical directivity
Class G low temperature amplifier stage
Optional metal bracket
Protection circuits with overload indicator
Real balanced input
Designed for stereo and multichannel monitoring
Magnetically shielded for use close to video monitors
Phase and amplitude response compatible with all PSI Audio monitors
AOI Technology
ALG Technology
CPR Technology
PSC Technology
PSI Audio A214-M Specifications
Power RMS: 120 + 40W
Program Power: 160W
Input Impedance: Sym, 10k Ohms
Sensivity for 100 dB @ 1m: 0.775 V
Signal to Noise Ratio: -96 dBA
Continuous Max SPL@1m: 108 dB (single)
Input Overload: 24 Vpp
Program Max SPL@1m: 119 dB (pair)
Response at -6dB: 53 - 23000 Hz
Tolerances: ±2.0 dB (60Hz - 20kHz)
Distortion THD: < 1.2% (120Hz-12kHz)
Phase tolerances: ±45° (270Hz - 20kHz)
Dispersion (P.N. 4 - 16 kHz) at -6 dB: 90° x 60° (H x V)
System: 2 Way(s)
Crossover frequency: 1.8 kHz
Woofer's dim. Ext. / Diaphragm: 2x 5.8"
Tweeter's dim. Ext. / Diaphragm: 1"
Connectors: 1 x XLR F / 3P
Signal input: 1=GND, 2=(+), 3=(-)
Material: MDF
Dimensions W x H x D mm: 166 x 446 x 200
Gross / Net Weight: 11.2 / 10.2 kg
Voltage: 115/230V (50-60Hz)
Consumption Standby-Quiescent-Max: 1.2 - 5 - 150 W
Mean / Max Humidity: < 75% / < 90%
External Temperature: 5 - 40°C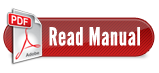 Our ONE WITH EVERYTHING ZEN WARRANTY extends the standard manufacturer warranty by one year, see our ZEN WARRANTY page for details.