Pay over time with

, apply during checkout.
0% interest on orders $299 and up* Learn More
Stock Item, Usually Ships Same or Next Business Day
Stock Item: Ships from our shelf quickly in almost all cases when ordered before our ship cutoff times.
Direct Ship: Non-stock item, but normally ships quickly from the manufacturer or alternate warehouse.
Built To Order: Item is custom built per the options chosen and quickly shipped out upon completion.
Visit our Shipping Page for cutoff times for FREE (USA), USPS or FedEx.
Product Description
More than just a bunch of headphone amps, the HP60 is a system for communicating with artists in your studio!
The PreSonus HP60 is the most flexible and advanced headphone mixing system available for professional and project recording studios as well as live sound in-ear monitoring systems. Loaded with six independent, loud and clear headphone amplifiers, the HP60 features dual stereo inputs as well as external input, for each channel allowing you to mix between three stereo audio streams (mix A, mix B, and external input). Stereo output is also available on each channel to send line level headphone channel mixes to additional headphone amplifiers or monitor systems. Each channel features headphone level, mix control between A and B inputs, external input volume, mute and mono. The HP60 also features talkback via external XLR microphone input.

Common set up of the HP60 in a recording session is to send the main control room mix to input A. Send the click track to input B. Send the each band member direct recording input to each channels external input (more me). This will allow each band member to create a mix between the main mix, the click track and themselves.

The HP60 is the ultimate headphone amplification system delivering loud and clear headphone mixes for real-world recording situations.

PreSonus HP60 Features
Six independent ultra low noise, high output headphone amplifiers (150 mW per channel)
Two sets of stereo inputs (A and B) with balanced TRS connectors
Stereo external input point on each channel for more me with trim control
Mix control between inputs A and B
Talkback with external XLR microphone with control
Direct stereo line output on each channel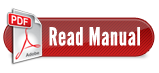 Warranty Information
Our ONE WITH EVERYTHING ZEN WARRANTY extends the standard manufacturer warranty by one year, see our ZEN WARRANTY page for details.