Pay over time with

, apply during checkout.
0% interest on orders $299 and up* Learn More
Stock Item, Usually Ships Same or Next Business Day
Stock Item: Ships from our shelf quickly in almost all cases when ordered before our ship cutoff times.
Direct Ship: Non-stock item, but normally ships quickly from the manufacturer or alternate warehouse.
Built To Order: Item is custom built per the options chosen and quickly shipped out upon completion.
Visit our Shipping Page for cutoff times for FREE (USA), USPS or FedEx.
Product Description
Need a pre and like some air? Then the PREQ4 is ready to bring it to your API 500 Lunchbox!
PREQ4 Microphone Preamplifier - 1 Channel (500 Series)

The PREQ4 (500 Series) is a one channel microphone preamplifier with AIR BAND (shelf boost from 2.5 to 40kHz via VARI AIR), compatible with the API 500-6B lunchbox and 500VPR rack systems.

Following its PreQ3 predecessor, the PREQ4 provides unparalleled transparency and top end presence while maintaining the true natural sound behind the microphone. Presented in the flagship lunchbox portable format, the PREQ4 offers the legendary AIR BAND, 65dB adjustable gain, phase reverse capability, 70Hz high pass filter, +48V phantom power, and -20dB PAD.

The Maag Audio PREQ4 is an official member of the VPR Alliance.

Maag Audio PREQ4 User Guide

Maag Audio EQ4 Specifications
Max Gain: 65 dB
Frequency Response: -3 dB points, 10Hz & 75kHz
Nominal Input Impedance XLR): mic, 150 Ohms, balanced
Nominal Output Impedance (XLR): 4 actively balanced
Equivalent Input Noise: -124 dBu
Headroom: +27 dBu
Maximum Phase Shift: 25°
THD + Noise: < 0.0009%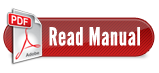 Warranty Information
Our ONE WITH EVERYTHING ZEN WARRANTY extends the standard manufacturer warranty by one year, see our ZEN WARRANTY page for details.