The 7X-500VIN "Vintage Edition" compressor packages the sound of one of the most popular compressors of all time into a convenient and remarkably affordable API 500 Series rack module. This late '60s-style FET compressor/limiter may be small, but it still manages to pack all of the useful functionality you could ask for inside. There's a a highpass sidechain filter in the 7X-500VIN, which lets you focus its response, and a mix knob lets you blend its wet and dry signals to taste. Overall, the 7X-500VIN is an amazing compressor for the money.
Features
A powerful, affordable, and musical 500 Series format compressor
FET-based technology sounds eerily reminiscent of classic compressors from the late '60s
Variable mix control lets you blend compressed and uncompressed signal in parallel for maximum compression without losing transients
3-step switched attack and release times make dialing in the perfect dynamics easy
3-mode (off, 100Hz, and 300Hz) highpass sidechain filter lets you focus your dynamics
Choose from mild 4:1, heavy 12:1, and "all-in" 100:1 compression ratios
True-bypass hardware preserves your sound when bypassed
20-LED gain-reduction metering lets you keep an eye on the mix
2x Vintage OPA1731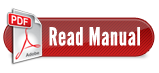 Our ONE WITH EVERYTHING ZEN WARRANTY extends the standard manufacturer warranty by one year, see our ZEN WARRANTY page for details.