The Electrodyne Summing Station Is:
Complete True Large-Format Analog Summing Bus with Stereo Insert
Essential Studio Control Room Monitor Features
Artist Cue/Talkback
High Power Headphone Amp
Classic Electrodyne 1970's Large-Format Console Summing and Stereo Mix bus:
16 channel active summing network and stereo bus with fully balanced stereo insert path.
Transformer balanced analog outputs. Transformer control for "tight" vs. "warm" mix bus sonics.
Precision Detented Master Bus Level Pot with Stereo Bus Calibration Trimmers.
Original Electrodyne design transformers and discrete transistor op-amps throughout.
Studio Quality Control Room Monitor Section:
Stereo Mix, Artist Cue, XLR and 1/8" Mobile Device Inputs.
Precision Detented Control Room Level Pot.
Mono, Dim and Mute Controls.
Main/Alt Monitor Selector with Precision Level Trimmers for Alternate Speakers.
Extremely Low Distortion Balanced Signal Path for Quality and Accuracy of Monitoring.
High Power, Low Distortion Headphone Amplifier.
Artist Cue and Talkback:
Cue Input Talkback Loop for Artist Headphone / Studio Monitor Mix.
Integrated Talkback Microphone with Control Room Monitor Dim function and Remote Talkback Jack.
"Control Room Listen" Function Allows Artists in Studio to Hear Control Room Sources (Playback,
Rehearsal, etc.)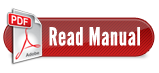 Our ONE WITH EVERYTHING ZEN WARRANTY extends the standard manufacturer warranty by one year, see our ZEN WARRANTY page for details.