You will need to add the PSU-1 power supply to your order if you do not already own one.
The Chandler Limited TG2 Pre Amp/DI is a recreation of the rare EMI TG12428 pre amp used in EMI/Abbey Road recording and mastering consoles in the late 60s and early 70s. The sound was used on many famous recordings done at Abbey Road including The Beatles "Abbey Road" and Pink Floyd "Dark Side of the Moon."
This microphone pre-amplifier features the same discrete transformer balanced amplifiers as the TG series limiter and offers a creamy, smooth tone with a surprisingly open, clear top end. The sound, as explained by many users, has "warmth" and punch, but with a "beautiful" expanded top end. In fact, the unit does have a small rise in its top-end frequency response and some warmth inducing distortion, which contribute to its sound.
Options: Stepped Output (Stereo)
All TG units require and function on the PSU-1, Chandler Limited power supply. The PSU-1 has an internal switch for setting voltage to 120V or 220V (115V/230V).
Specifications
CHANNELS: Dual Mono
CIRCUIT: Discrete, Transistor
Gain: +5db to +75db
Input Impedance: 1200 to 300 Ohm
CONNECTIONS

I/O: XLR, Transformer Balanced, Pin 2 Hot
DI, 1/4" Unbalanced, 100k input impedance
All Connections Transformer Balanced Pin 2 Hot

POWER

Phantom Power: +48v
Power: ±28v
Requires the Chandler Limited PSU-1 MKII power supply (purchased separately as an option)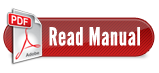 Chandler Limited is the only company in the world authorized to develop, manufacture and market the "Official Equipment" of EMI/Abbey Road Studios.
Chandler Limited and their associated logos are registered trademarks of Chandler Limited, Inc. Abbey Road Studios, EMI, REDD, RS, TG and their associated logos are trademarks of EMI (IP) Limited.
Our ONE WITH EVERYTHING ZEN WARRANTY extends the standard manufacturer warranty by one year, see our ZEN WARRANTY page for details.