The Micro Clock MkIII is a significant redesign of its predecessor, the Micro Clock MkII. Core technological improvements include lower-jitter crystal oscillators, higher-quality galvanic transformer isolation in the signal path, dedicated output drivers with better isolation, higher-precision signal division, and much heavier noise filtration throughout the circuit. All of this results in a more robust, lower-jitter clock signal than the Micro Clock MkII, with even more desirable harmonics in the clock's spectral band that impart an undeniable musical quality to the conversion process. The feature set has expanded to include an LED frequency display, six BNC outputs capable of up to 384kHz, AES and RCA S/PDIF outputs capable of up to 192kHz, an optical S/PDIF output capable of up to 96kHz, and removable 1U rack ears.
Features
Ultra-low jitter, harmonically-enhanced word clock signal generation
Dimmable frequency display
8 selectable sample rates (44.1kHz, 48kHz, 88.2kHz, 96kHz, 176.4kHz, 192kHz, 352.8kHz, and 384kHz)
6 BNC outputs with dedicated output drivers for maximum isolation
RCA S/PDIF output
Optical S/PDIF output
AES output
1U removable rack ears
Specs
Outputs: 6 BNC, 1 XLR AES, 1 RCA S/PDIF, 1 Optical S/PDIF (recommended max. cable length = 1m)
BNC: 75Ω, 5V unterminated
RCA S/PDIF: 75 Ω, unbalanced
AES XLR: 110 Ω, balanced
Clock Frequencies:
BNC (kHz) – 44.1, 48, 88.2, 96, 176.4, 192, 352.8, 384
RCA S/PDIF & AES (kHz) – 44.1, 48, 88.2, 96, 176.4, 192
Optical S/PDIF (kHz) – 44.1, 48, 88.2, 96
Power: 9VDC (6W power consumption)
Power connector: 2.1mm barrel connector with 5.5mm outer diameter (center pin positive)
Weight: 2.2lbs
Dimensions: 6.5"L x 6"W x 1.75"H (without 1U rack ears installed)
Shipping weight: 4lbs
Shipping dimensions: 13"L x 11"W x 5"H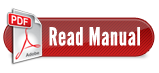 Our ONE WITH EVERYTHING ZEN WARRANTY extends the standard manufacturer warranty by one year, see our ZEN WARRANTY page for details.