Pay over time with

, apply during checkout.
0% interest on orders $299 and up* Learn More
Stock Item, Usually Ships Same or Next Business Day
Stock Item: Ships from our shelf quickly in almost all cases when ordered before our ship cutoff times.
Direct Ship: Non-stock item, but normally ships quickly from the manufacturer or alternate warehouse.
Built To Order: Item is custom built per the options chosen and quickly shipped out upon completion.
Visit our Shipping Page for cutoff times for FREE (USA), USPS or FedEx.
Product Description
Eight mic pres with converters delivering sound quality and impact this nicely deserves your attention, and a place in your rig!
8 Channel Microphone Preamplifier and ADC
ASP880 is an 8-channel microphone preamplifier & ADC that will transform your sessions into world class recordings, the perfect addition to your set-up. ASP880 provides eight of Audient's renowned console mic pres, pristine converter technology and a versatile feature set that includes Variable Impedance and Variable High Pass Filters. All in a 1RU rack!
Features
8 Audient Console Mic Pres
All new, Burr Brown AD converter technology
Variable Input Impedance
Variable High Pass Filters
8 Insert points between the mic preamps and AD converters
2 Channels of Class-A Discrete JFET D.I instrument inputs
Digital Outputs - ADAT, AES & S/PDIF
Optional Breakout Cables
ASP8SPDIF-CAB (SPDIF connections)
ASP8AES-CAB (AES connections)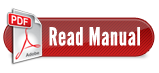 Product Videos
Audient ASP880 - Feature Roundup

Product Videos
Warranty Information
Our ONE WITH EVERYTHING ZEN WARRANTY extends the standard manufacturer warranty by one year, see our ZEN WARRANTY page for details.