Pay over time with

, apply during checkout.
0% interest on orders $299 and up* Learn More
Stock Item, Usually Ships Same or Next Business Day
Stock Item: Ships from our shelf quickly in almost all cases when ordered before our ship cutoff times.
Direct Ship: Non-stock item, but normally ships quickly from the manufacturer or alternate warehouse.
Built To Order: Item is custom built per the options chosen and quickly shipped out upon completion.
Visit our Shipping Page for cutoff times for FREE (USA), USPS or FedEx.
Product Description
The ART HeadAmp6PRO is a six-channel stereo headphone amplifier that includes a six-channel auxiliary input section that can be used to provide the popular "More-Me" function on each headphone mix. Each output channel also features a dual function BALANCE control which will pan between LEFT & RIGHT sides of the main signal bus, or vary the MIX between the main signal bus and the AUXILIARY input for that respective channel.

Bass and treble controls are included on each output channel for fine-tuning the tone. Outputs include both front and rear panel stereo 1/4-inch TRS jacks for ease of installation and quick patching capability. Two MONO select buttons on each channel select between four operating modes; 1) Stereo, 2) Mono Left, 3) Mono Right, 4) Mono Both (Left & Right) for versatile monitoring solutions.

The main outputs for each channel of the headphone amplifier are rear mounted stereo TRS jacks and are wired in parallel with the corresponding output jacks on the front panel. Front panel, rear panel, or both front and rear panel outputs can be used simultaneously to drive headphones or be used as feeds to additional headphone amplifiers in a distributed audio network.

Input options include XLR and 1/4-inch TRS balanced inputs with matching "Thru" jacks for bridging multiple HeadAmp 6 Pro units. An additional front panel stereo 1/4-inch TRS jack for quick patch override of the rear panel inputs is included for quick insertion of any stereo source. Eight-segment LED level indicators provide visual feedback of the signal level on all channels as well as the main signal bus.

ART HeadAmp6PRO Features
Six Channels with Separate Bass & Treble Controls
Front & Rear Panel Output Jacks
XLR & 1/4-inch TRS Balanced Inputs
Operates in Stereo, Mono (Source Left), Mono (Source Right) or Summed Mono (Source Left & Right)
Auxiliary Front Mounted Separate Source Input
8-Sement LED Level Indicators on all Channels & Bus
ART HeadAmp6PRO Specifications
Maximum Gain 25.6 dB (Tone Controls Set Flat)
Input Impedance 40k ohm Balanced
Maximum Input Level +21.5dBu
Maximum Output Level 500 mW @ 32ohms
Power Requirements 105-125 VAC AC 60 Hz
Frequency Response 20 Hz - 50 KHz +0, -2dB
CMMR 40dB
Dimensions 1.75 x 19 x 7.5 in / 44.5 x 482 x 190mm
Weight 6.8 lbs (3.1 kg)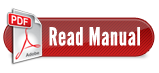 Warranty Information
Our ONE WITH EVERYTHING ZEN WARRANTY extends the standard manufacturer warranty by one year, see our ZEN WARRANTY page for details.