The sheen this mic delivers is stunning, the fatness is a dream come true...experience it today!
The AEA R44 series microphones all share the authentic sound, feel and look of the 1936-38 RCA 44BX. They combine the 1930s US sound with British engineering from RCA that reduces the mic's weight and hum sensitivity. The R44 series microphones are all hand-crafted replicas in detail, using parts that are made to be interchangeable with an original RCA 44, even featuring ribbon material originally manufactured for RCA. The R44C was designed to meet or exceed the output of an RCA 44 when it was new. The R44CX is a high-output version of the R44C especially designed for scoring and other applications demanding a wide dynamic range with the "classic 44" sound.

The R44 series microphones are passive, like an RCA 44 is, and can be used in a wider range of situations without distorting than active microphones can. The A440 has the hottest signal and therefore can boast to be the quietest (highest signal to noise ratio) of any ribbon mic on the planet!

The R44C is a museum-quality replica featuring details such as a bronze investment cast yoke rather than the original zinc yokes provided by RCA (which have a tendency to corrode over time). The iconic "streamline moderne" transformer case with "radio" finish (black with bright nickel) comes standard. The R44C is distinguished by a black and silver AEA emblem. The microphone package includes a three-meter cloth covered Accusound Silver Studio Pro cable, a zippered canvas bag, and AEA 44VC vertical case for proper shipping and storage.
Specifications
Microphone Type: Ribbon
Polar Patter: Figure 8
Ribbon Type: Aluminum, 1.8 microns Thick, 4.7mm x 59.7mm
Frequency Response: 30Hz-20kHz
Max SPL: 140dB SPL
Output Impedance: 270 ohms
Weight: 7.56 lbs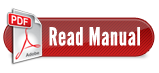 Our ONE WITH EVERYTHING ZEN WARRANTY extends the standard manufacturer warranty by one year, see our ZEN WARRANTY page for details.