Beyerdynamic MC 930 Stereo Set
Beyerdynamic MC 930 Stereo Set
Stereo Pair Cardioid Small Condenser Microphones, Switch Attenuator and Hi-Pass
Pay over time with

, apply during checkout.
0% interest on orders $299 and up* Learn More
Stock Item, Usually Ships Same or Next Business Day
Stock Item: Ships from our shelf quickly in almost all cases when ordered before our ship cutoff times.
Direct Ship: Non-stock item, but normally ships quickly from the manufacturer or alternate warehouse.
Built To Order: Item is custom built per the options chosen and quickly shipped out upon completion.
Visit our Shipping Page for cutoff times for FREE (USA), USPS or FedEx.
Product Description
Smooth presence and a rich delivery make this small condenser mic a standout, and should be added to your rig today!
This high-quality, universal condenser microphone features an exceptional price/performance ratio. Features of the MC 930 are the wide frequency response of 40 - 20,000 Hz and a signal-to-noise ratio of 71 dB.

The MC 930 is suitable for miking choirs, orchestras and solo instruments. Due to the switchable pre-attenuation of 15 dB it provides excellent performance at high sound pressure levels. The switchable bass roll-off filter with 6 dB/Octave at 250 Hz compensates for proximity effects. With the WS 101 wind screen the MC 930 can be used for vocal applications and speech. The MC 930 is phantom powered (11 - 52 V) and is suitable for live
applications and installations.

Due to its cardioid polar pattern, the MC 930 has a high-gain-before feedback and eliminates noise from the rear. It is not only a first-class tool for studios, but also for sound contracting systems, where excellent sound and maximum gain-before-feedback is required.
Included at ZenPro
Stereo Matched Pair of MC930 Microphones
Low Profile Shock Mounts
Windscreens
Hard Case
Frequency Response Printout for Each Mic
Stereo Bar (Limited Time)
Beyerdynamic MC 930 Stereo Set Features
True condenser microphone
Cardioid polar pattern for universal applications
Very low self-noise, extraordinary signal-to-noise ration
Very high SPL capability (140 dB)
Switchable pre-attenuation (15 dB)
Switchable low-pass filter
Rugged and compact construction (metal housing)
Beyerdynamic MC 930 Stereo Set Specifications
Transducer type: True condenser
Operating principle: Pressure gradient
Polar pattern: Cardioid
Open circuit voltage at 1 kHz (0dB = 1V/Pa): 30 mV/Pa
Nominal impedance: 180 Ω
Load impedance: 1000 Ω
Connector: 3-pin XLR male
Length: 128 mm
Shaft diameter: 21 mm
Weight without cable: 115 g
Frequency response: 40 - 20,000 Hz
Max. SPL at 1 kHz: 125 dB (with pre-attenuation: 140 dB)
S/N ratio rel. to 1 Pa: 71 dB
A-weighted equivalent SPL: 16 dB
Power supply: 11 - 52 V phantom power
Current consumption: 4.6 mA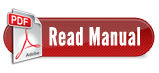 Warranty Information
Our ONE WITH EVERYTHING ZEN WARRANTY extends the standard manufacturer warranty by one year, see our ZEN WARRANTY page for details.