This 8" active speaker has it all, high resolution detail and pinpoint imaging, plus they get louder than anything you can imagine with their huge headroom!
Hear the Difference
​​​The first time you hear Sceptre-series CoActual™ 2-way studio monitors, you'll discover fine nuances of your music that can't be reproduced by conventional designs. The Sceptre's panoramic soundstage, fine detail, and stunning dynamics will astonish you.
The Coaxial Conundrum
​​Coaxial designs offer the advantages of a single point source for a consistent acoustic center and a symmetrical dispersion pattern. But designing coaxial systems without acoustic anomalies has been extremely expensive—until now.
The Magic of TQ
​
Each Sceptre monitor contains a DSP chip that enables the use of Fulcrum Acoustic's TQ algorithms. The result is speakers that deliver the full benefits of coaxial design.
Monitors You Can Customize
​​​
Sceptres provide extensive user-adjustable contour features that let you optimize the monitors for any mixing space.
Big Woof or Huge Woof
​​
The Sceptre series includes two models with the same high/mid coaxial section. The S6 delivers far better bass response than you'd expect for its size. The S8's bass response is downright stunning.
CoActual technology
Combines DSP time-correction and point-source design for symmetrical soundstage and micro-definition imaging
Unique coaxial transducer integrates 8-inch (Sceptre S8) or 6.5-inch (Sceptre S6) midrange driver and 1-inch (25 mm), horn-loaded HF transducer with Coaxial Speaker Coherence Alignment
Powerful DSP provides critical Temporal Equalization™ with multiple FIR filters
Acoustic-tuning controls
HF Driver Adjust (0 dB, +1 dB, -1.5 dB, -4 dB)
Acoustic Space settings (0 dB, -1.5 dB, -3 dB, -6 dB)
High-pass filter (Off, 60 Hz, 80 Hz, and 100 Hz, -24 dB/octave slope)
Sensitivity (+4 dBu to -10 dBV)
Power and safety
180W RMS, Class D biamplification with internal heat sink
102 dB maximum continuous SPL
RF shielding, current-output limiting, and over-temperature protection
Amplifier "soft start" feature eliminates popping on power-up
Internal power supply with IEC connector
Power switch with on/off LED
Inputs and outputs
Balanced XLR and ¼-inch TRS line-level inputs with A-taper level control
Specifications
Inputs
1- Balanced XLR
1- Balanced ¼" TRS
Performance
Frequency Response (-3 dB): 46 Hz - 20 kHz
Frequency Response (-10 dB): 38 Hz - 23 kHz
Crossover Frequency: 2.4 kHz
LF Amplifier Power (@ 4Ω): 90W
HF Amplifier Power (@ 4Ω): 90W
Peak SPL (@ 1 meter): 116 dB
LF Driver: 8" glass-reinforced paper
HF Driver: 1" diaphragm compression driver
Input Impedance: 10 kΩ
User Controls
Volume Range: A-type taper
HF Control: Flat, +1, -1.5, -4 dB
Low Cut: Flat, 60, 80 Hz, 100 Hz
Acoustic Space: Flat, -1.5, -3, -6 dB
Protection
RF interference
Over-current
Over-voltage
Over-temperature
Turn-on/off transient
Subsonic filter
External mains fuse
Power
100-120V ~50/60 Hz or 220-240V ~50/60 Hz
Cabinet
Vinyl-laminated, medium-density fiberboard
Physical
Width: 11.4" (290 mm)
Depth: 13.3" (338 mm)
Height: 15.75" (400 mm)
Weight: 24.25 lbs (11 kg)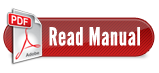 Our ONE WITH EVERYTHING ZEN WARRANTY extends the standard manufacturer warranty by one year, see our ZEN WARRANTY page for details.