Discontinued, No Longer Available
Stinger is like having a console channel right in front of you, yet the routing and DI options make it so much more!
Today's professional producer/engineer/musician has many needs. Gone are the days sitting in a traditional studio space surrounded by equipment the size of your car and needing a staff of 20 just to record a simple track. You are on the go. Your studio needs to be on the go too.
The Aurora Audio Stinger is here to meet your needs. Ever since Geoff Tanner introduced the GTQ2 dual channel preamp in 1999, people have requested a single channel version. While Geoff was interested in this idea, he knew he had to give you more.

At the heart of Stinger is the same Class A discrete preamp, three band equalizer (featuring selectable midrange) and DI found in the legendary GTQ2. From there, a 100 millimeter RS fader (optional P&G fader also available) is at your disposal to control the final output level. The 20 segment LED meter allows for easy monitoring of levels along with the pre and post fader switch to look at the input and output of Stinger.

Geoff felt that just giving you the best Class A discrete analog preamp with one of the most acclaimed DI units in the business wasn't enough. Adding to the preamp section is Geoff's take on a more modern DI sound. With enough output gain to record with optimum levels to your DAW or tape, Stinger has a virtual second channel! We are still not done here. Not only does this DI sound amazing with any instrument you choose, but Geoff's switchable overdrive circuit adds everything from additional warmth all the way to crunchy tones suitable for any application.

Stinger is unparalleled in its flexibility and routing. Of course both of the DIs have parallel outputs, but Stinger also has unbalanced and balanced outputs. For example, you can send an EQed signal to an amplifier with the unbalanced output as well as your recorder using the traditional balanced output. You can send an overdriven signal from the Instrument DI BACK into the mic pre, get all that warm EQ and transformer love before you send it to the recorder, PA, or amplifier. You want to eq tracks already recorded? Done. Fuzz out your bass? Done. Got a gig? Use the best preamp in the world for your vocal and the DI for your guitar or keys. Send it out to the PA for all the world to hear. The combinations are only limited by your imagination. The versatility of Stinger is unmatched for a single channel preamp in the analog domain.

The Aurora Audio Stinger preamp is the ideal tool for today's professional on the go. At home, in the studio, or at the gig. Stinger is your key to getting top professional sounds anywhere on earth.

STINGER, STUDIO ON THE GO.

Mic/DI PATH
Gain -10dB to +80dB on the input sensitivity switch +10dB in the fader.
Input Impedance = 1.2Kohm (XLR I/P), 10Mohm (DI I/P)
Output Impedance = < 50 ohms balanced
DI Input Impedance = 10 Mohm
VU points from -33VU to +24VU in 3dB steps where 0VU = +4dBu = 1.228 vac.
Input headroom = 26 dB
Frequency response = < +/- 1dB at 20Hz and 20KHz ref. 0dBu @ 1KHz
Noise = +80dB gain = -45dB (EIN = -125dB)/0dB gain = -85dB
Headroom = Maximum output > +26dBu
Distortion = < 0.075% @ 1KHz
Three band EQ = +/- 15dB adjustment 80Hz (Bass), 12KHz (Treble) mid frequencies of 400Hz, 1,600Hz 3,200Hz 18dB
Low Pass Filter @80 Hz
Phase Invert
+48V Phantom Power
INSTRUMENT DI PATH
Gain +30dB (+10dB with -20dB attenuator selected)
Input Impedance = 1 Mohm
Output Impedance: <50 ohms
Distortion (FX off): <0.075% (FX on and fully driven = > 18%)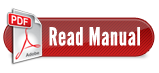 Our ONE WITH EVERYTHING ZEN WARRANTY extends the standard manufacturer warranty by one year, see our ZEN WARRANTY page for details.