Pay over time with

, apply during checkout.
0% interest on orders $299 and up* Learn More
Stock Item, Usually Ships Same or Next Business Day
Stock Item: Ships from our shelf quickly in almost all cases when ordered before our ship cutoff times.
Direct Ship: Non-stock item, but normally ships quickly from the manufacturer or alternate warehouse.
Built To Order: Item is custom built per the options chosen and quickly shipped out upon completion.
Visit our Shipping Page for cutoff times for FREE (USA), USPS or FedEx.
Product Description
Model 520DX Green Bullet microphone produces the unique sound that has made it a legend among harmonica players.

The 520DX features a volume control knob at the base of the microphone that allows musicians to make adjustments to suit their needs during a live performance. An attached cable with a standard 1/4-inch phone plug allows the microphone to be connected to a high-impedance device.

520DX includes attached cable

Shure 520DX Features
New volume control knob allows musicians to adjust the volume to fit each musical situation
New rugged, dynamic cartridge with improved response
High-impedance, omnidirectional
Supplied with 1/4 inch connector
Shure 520DX Specifications
Type: Dynamic
Frequency Response: 100 to 5,000 Hz
Polar Pattern: Omnidirectional
Impedance: High, unbalanced
Load Impedance Range: Minimum: 100 kilohms
Output Level (at 1,000 Hz): Open Circuit Voltage ­38.0 dBV/Pa (13 mV)* / *1 Pa = 94 dB SPL
Polarity: Positive sound pressure on diaphragm produces positive voltage on tip with respect to sleeve (ground) of microphone output phone plug connector
Cable: 6.1 m (20 ft) two conductor shielded with standard 1/4-inch phone plug attached (supplied wired for high-impedance, unbalanced connection)
Case: Green and chrome finished die casting
Dimensions: 63 mm (2.5 in) max diameter, 82.6 mm (3 1/4 in) long
Net Weight (with cable): 737 grams (26 oz)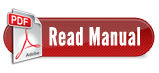 Warranty Information
Our ONE WITH EVERYTHING ZEN WARRANTY extends the standard manufacturer warranty by one year, see our ZEN WARRANTY page for details.