Pay over time with

, apply during checkout.
0% interest on orders $299 and up* Learn More
Stock Item, Usually Ships Same or Next Business Day
Stock Item: Ships from our shelf quickly in almost all cases when ordered before our ship cutoff times.
Direct Ship: Non-stock item, but normally ships quickly from the manufacturer or alternate warehouse.
Built To Order: Item is custom built per the options chosen and quickly shipped out upon completion.
Visit our Shipping Page for cutoff times for FREE (USA), USPS or FedEx.
Product Description
The main function is to convert balanced +4dBu signals to unbalanced and back again.
*It's an insert station. Insert your balanced gear such as guitar pedals and old echo fx into your DAW or consol.
*It's an active DI-box with up to 26dB of gain. Plug your favourite instrument into your collection of vintage gear via the TC1.
*It's a reamp tool.
*It's a Swiss Army Knife on stage. Hook up balanced gear on stage between your instrument and amp.
The TC1 does not use any transformer so it does not add any color to your sound.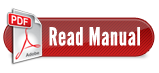 Warranty Information
Our ONE WITH EVERYTHING ZEN WARRANTY extends the standard manufacturer warranty by one year, see our ZEN WARRANTY page for details.