Thermionic Culture Fat Bustard
Thermionic Culture Fat Bustard
14 Channel Valve Mixer, Stereo Equalizer, Width Adjustment and Attitude
$5,299.00
Price: $4,999.00
Pay over time with

, apply during checkout.
0% interest on orders $299 and up* Learn More
Stock Item, Usually Ships Same or Next Business Day
Stock Item: Ships from our shelf quickly in almost all cases when ordered before our ship cutoff times.
Direct Ship: Non-stock item, but normally ships quickly from the manufacturer or alternate warehouse.
Built To Order: Item is custom built per the options chosen and quickly shipped out upon completion.
Visit our Shipping Page for cutoff times for FREE (USA), USPS or FedEx.
Product Description
More than just a straight summing mixer, this new offering provides sound shaping possibilities too, with a simple yet powerful bass ( 50Hz ) and treble ( 10kHz ), Stereo Width and Depth controls, and the new 'Attitude' distortion section. The inputs are arranged as 4x stereo pairs and 4 mono, all with mutes, the mono inputs also have pan pots too. Two additional Aux inputs are provided for echo returns and the optional forthcoming Little Bustard 16 channel expander. The Fat Bustard lives up to its name-guaranteeing Big Fat Sounds!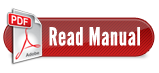 Warranty Information
Our ONE WITH EVERYTHING ZEN WARRANTY extends the standard manufacturer warranty by one year, see our ZEN WARRANTY page for details.