SPL Tube Vitalizer
Dual channel, Vitalizer high-end version, switchable coil filters, highband and lowband compressors
Pay over time with

, apply during checkout.
0% interest on orders $299 and up* Learn More
Direct Ship, Non-Stock But Normally Ships Quickly
Stock Item: Ships from our shelf quickly in almost all cases when ordered before our ship cutoff times.
Direct Ship: Non-stock item, but normally ships quickly from the manufacturer or alternate warehouse.
Built To Order: Item is custom built per the options chosen and quickly shipped out upon completion.
Visit our Shipping Page for cutoff times for FREE (USA), USPS or FedEx.
Product Description
The Tube Vitalizer represents the top-of-the-line, patented audio enhancer that applies psychoacoustic and audiometric principles to make your music more stimulating, vocals more intelligible, loudness more intense, and the whole soundscape wider and more detailed. The interactive parameters make it possible to alter the sound in a musical and effective way.

SPL Tube Vitalizer Specifications
Instrumentation amplifier, electronically balanced (differential), transformerless
Nominal input level +6 dB
Input impedance = 22 kOhms
Output impedance < 600Ohms
Max. input level +24 dBu
Max. output level +22,4 dBu
Minimum load ohms 600Ohms
Relay Hard Bypass,Power Fail Safety
Frequency response (without tubes): 10 Hz - 100 kHz (100 kHz = -3 dB)
Frequency response (with tubes): 30 Hz - 100 kHz (30 kHz = -3 dB)
CMRR (common mode rejection): -100 dBu at 1kHz
THD & N: 0,002% at 1kHz
S/N CCIR 468-3: -83 dBu
S/N A-weighted: -89 dBu
Power Supply: Toroidal transformer: 35 VA
Fuse (primary): 500 mA (230 V/50 Hz); 1000 mA (115 V/60 Hz)
Fuse (secundary): 315 mA (230 V/50 Hz); 630 mA (115 V/60 Hz)
Ground-Lift switch,Voltage selector
Housing: Standard EIA 19"/2U, 482 x 88 x 237mm
Weight: 4,9 kg
Note: 0 dBu = 0.775 V
Subject to change without notice.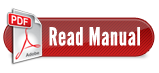 Warranty Information
Our ONE WITH EVERYTHING ZEN WARRANTY extends the standard manufacturer warranty by one year, see our ZEN WARRANTY page for details.