Pay over time with

, apply during checkout.
0% interest on orders $299 and up* Learn More
Direct Ship, Non-Stock But Normally Ships Quickly
Stock Item: Ships from our shelf quickly in almost all cases when ordered before our ship cutoff times.
Direct Ship: Non-stock item, but normally ships quickly from the manufacturer or alternate warehouse.
Built To Order: Item is custom built per the options chosen and quickly shipped out upon completion.
Visit our Shipping Page for cutoff times for FREE (USA), USPS or FedEx.
Product Description
With the finest ingredients from SPL, the new flagship of SPL's channel strips establishes the basis for world-class recordings – and each of its particular processing stages can be inserted into studio environments or DAWs like analog plug-ins!
The brand-new Frontliner has all tools on board to record vocals and instruments in perfect quality: it merges a preamp, a de-esser, an EQ and a compressor.
Thanks to it's individual analog I/Os, all these powerful, hi-end analog processors can be inserted into any studio by the Frontliner pilot, i. e. to use them also during mixing and mastering. Thus it appears that the Frontliner is not reduced to a frontend device – especially DAW based studios get the chance to integrate high-grade analog processing at any stage of the audio production process.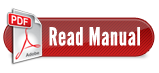 Warranty Information
Our ONE WITH EVERYTHING ZEN WARRANTY extends the standard manufacturer warranty by one year, see our ZEN WARRANTY page for details.