A clean mixer for many needs, popular with the synth crowd as well as external summing rigs!
Mix it - Group it - Combine it - Blend it - Sum it
The X.Sum design takes you beyond the simple hard-left or hard-right summing box, and gives you 16 stereo input channels with level, pan, mix assign and mono select.

If you need more than simple summing, then you need the X.Sum.

The X.Sum is a 32 x 4 line mixer that can be used for external DAW summing or as a line mixer for synths, samplers, and effect returns. Any of the 16 stereo channels can be assigned to either the main stereo Mix output or the stereo Mix-B output.

The In's & Out's
Connect the X.Sum to virtually any line level source: balanced, unbalanced, transformer, or transformer-less. The X.Sum has high headroom that will handle balanced signals up to +28dBu. All audio inputs and outputs are fully balanced and available on TRS connectors.

Looking a bit closer at the rear panel, you will notice a Multi-function I/O connector. This connection increases the functionailty of the X.Sum's inputs and outputs.

The X.Sum includes an external breakout box that adds connectors for the Mix-B outputs and "Pre" Mix-A outputs. The left/right "Pre" Mix-A outputs bypass the X.Sum's master section so you can use your own external preamps to add character and color to your mix.

The Designer
The X.Sum is the work of Vince Poulos, the designer and owner of Speck Electronics. Speck Electronics has been producing quality professional audio products for over 30 years. Founded in 1973, Speck Electronics has consistently provided innovations in audio products for all segments of professional recording and touring.

Speck Electronics X.Sum Mixer Features
16 Stereo Line Inputs: Stereo level control; Pan/balance control; Mix assign switch that routes input channel to the main stereo mix or Mix-B stereo mix; Mono Switch; Left and right balanced TRS inputs.
Master Section: Master level control; Stereo/mono switch; Monitor/Phone level provides; adjustment to headphone jack and Mix-B output; Balanced TRS stereo mix output.
Multi-purpose I/O connector.
Expandable to 128 inputs.
Breakout Box & Expander cables: Combo breakout for Mix-B and Mix-A outputs. Cables to link 2, 3, or 4 X.Sum's.
Speck Electronics X.Sum Mixer Tech Specifications
Frequency Response (12 dB gain): 3Hz-54kHz (+0/-.5dB)
THD+n (Gain 12, Output +24dBu): .0024%
Noise (22Hz-22kHz): -102dBu (Residual output noise) -87dBu (16 channels routed, faders off)
Maximum Input Level: +28dBu
Maximum Output Level: +28dBu
Input Impedance: 30K Ohms (Balanced) 15K Ohms (Unbalanced
Output Impedance: 60 Ohms
Dimensions (Mixer): WxHxD=1.75" x 19" x 10.75" (44mm x 483mm x 273mm) Dimensions (Power Supply): WxHxD=4.6" x 2.75" x 7.3" (117mm x 70mm x 185mm)
Shipping Weight (Mixer & PS): 15 Lbs (6.8kg)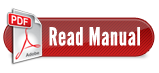 Our ONE WITH EVERYTHING ZEN WARRANTY extends the standard manufacturer warranty by one year, see our ZEN WARRANTY page for details.