PSI Audio A14-M Studio
Active Studio Monitor, Single Speaker, Studio Model, Choose Burgundy or Black Finish
Pay over time with

, apply during checkout.
0% interest on orders $299 and up* Learn More
Stock Item, Usually Ships Same or Next Business Day
Stock Item: Ships from our shelf quickly in almost all cases when ordered before our ship cutoff times.
Direct Ship: Non-stock item, but normally ships quickly from the manufacturer or alternate warehouse.
Built To Order: Item is custom built per the options chosen and quickly shipped out upon completion.
Visit our Shipping Page for cutoff times for FREE (USA), USPS or FedEx.
Product Description
Do not let the size fool you, the A14 is a powerhouse that delivers the same high resolution detail and natural sound of larger PSI monitors!
This is the studio model, identical to broadcast but with no metal handle mount or face mounted volume control.
Recording Magazine, March 2016 Issue: "PSI Audio quality comes at a significant cost, and one thing these amazing speakers are not, is "budget"! That being said, if you need unsurpassed professional quality that you can mix on comfortably for hours at a time, with superb real-world translation, then these speakers are well worth the investment." - Paul Vnuk Jr.

READ THE FULL REVIEW HERE
The A14-M full range speaker is the smallest member of the PSI Audio A-Series professional studio monitor range. Housed in an extremely compact cabinet, the A14-M is designed to implement highest possible SPL and broad bandwidth. The A14-M is ideal for studio application where the ultimate in precision and portability is required. Packed into its compact dimensions, is all the technology of its larger brothers. The powerful bi-amplified output features the unique "AOI" output stages, while the active crossover, with integrated "CPR", delivers unprecedented impulse behavior with excellent stereo imaging. The crossover is also optimized for maximum phase coherence, projecting a wide horizontal and vertical ideal listening area. Designed to work in harmony with the full range of A series monitors the A14-M also makes ideal rear speakers in a surround sound setup, or can be developed in to a more powerful system by adding the A225-M sub thus protecting your investment.
What did Chris Athens have to say after choosing to purchase PSI Audio monitors for his room?
The PSI A21 are fantastic near field / mid-field monitors.
Accurate without being clinical. "High Fidelity" without hype. Tons of power and headroom.
I got mine as a demo from Mr Dent at Zen Pro Audio and I never gave 'em back [sorry Warren].
Chris Athens - Boss Man @ Chris Athens Masters. Austin TX. U.S.A.
PSI Audio A14-M Features
ALL PSI Monitors come with a 5 Year Warranty

Flat frequency response.

Optimised directivity by phase coherency
Protection circuits with overload indicator
Real balanced input
Designed for stereo and multichannel monitoring
Magnetically shielded for use close to video monitors
AOI Technology
ALG Technology
CPR Technology
PSC Technology
PSI Audio A14-M Specifications
Power RMS: 70 + 30W
Program Power: 100W
Input Impedance: Sym, 10k Ohms
Sensivity for 100 dB @ 1m: 0.775 V
Signal to Noise Ratio: -96 dBA
Continuous Max SPL@1m: 101 dB (single)
Input Overload: 24 Vpp
Program Max SPL@1m: 112 dB (pair)
Response at -6dB: 56 - 22000 Hz
Tolerances: ±2.5 dB (65Hz - 18kHz)
Distortion THD: < 1.8% (95Hz-15kHz)
Phase tolerances: ±45° (260Hz - 16kHz)
Dispersion (P.N. 4 - 16 kHz) at -6 dB: 100° x 100° (H x V)
System: 2 Way(s)
Crossover frequency: 3.5 kHz
Woofer's dim. Ext. / Diaphragm: 5.8"
Tweeter's dim. Ext. / Diaphragm: 1"
Connectors: 1 x XLR F / 3P
Signal input: 1=GND, 2=(+), 3=(-)
Material: MDF
Dimensions W x H x D mm: 163 x 243 x 170
Gross / Net Weight: 6.2 / 5.5 kg
Voltage: 115/230V (50-60Hz)
Consumption Standby-Quiescent-Max: 1.4 - 6 - 100W
Mean / Max Humidity: < 75% / < 90%
External Temperature: 5 - 40°C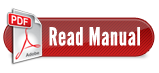 Product Videos
PSI Audio Monitors at ZenProAudio.com

Product Videos
Warranty Information
Our ONE WITH EVERYTHING ZEN WARRANTY extends the standard manufacturer warranty by one year, see our ZEN WARRANTY page for details.