Mytek Stereo192 ADC
2 Channel Analog to Digital Converter, STEREO 24 BIT, 192KHZ, BATTERY OR LINE POWERED
Pay over time with

, apply during checkout.
0% interest on orders $299 and up* Learn More
Stock Item, Usually Ships Same or Next Business Day
Stock Item: Ships from our shelf quickly in almost all cases when ordered before our ship cutoff times.
Direct Ship: Non-stock item, but normally ships quickly from the manufacturer or alternate warehouse.
Built To Order: Item is custom built per the options chosen and quickly shipped out upon completion.
Visit our Shipping Page for cutoff times for FREE (USA), USPS or FedEx.
Product Description
Stereo192 ADC is a two channel hi-end Analog to Digital converter for recording and mastering applications. The main feature of this converter is its outstanding sound quality which makes it suitable for the most demanding projects when preserving the original signal quality is a required.

Mytek Stereo192 ADC Digital Converter Features
Superior converter specs and absolutely top notch sonic performance
24 bit output
Internal 10ps clock generator
Wordclock AND Protools Superclock input and output. Can be used as a very stable low jitter house clock
Input volume control for easy level adjustment (switchable in/out)
Input volume precision 10 turn trimpots for easy level adjustment (switchable in/out)
Stereo level meter with true over detection
110/220VAC with built in power supply or 7-12V battery operation for portable applications ( external battery power pack sold separately, NOT included)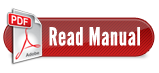 Warranty Information
Our ONE WITH EVERYTHING ZEN WARRANTY extends the standard manufacturer warranty by one year, see our ZEN WARRANTY page for details.